'12 Strong' is Engaging and Realistic
Hang on for a minute...we're trying to find some more stories you might like.
"12 Strong" recalls both a tragic defeat and a triumphant success in modern American history.
It tells the real-life story of Mitch Nelson (Chris Hemsworth) and 11 other soldiers who were positioned in Afghanistan after the tragedy of 9/11 in order to combat the Taliban.
The movie shows how the 12 soldiers had to remain brave when faced with near-death situations, all in the  hopes of coming back home to their loved ones and protecting their homeland of America.
It also displays the elements of brotherhood, as Nelson and his soldiers must befriend an Afghan warrior and his team in order to secure the safety of both countries.
The movie gives an in-depth look at both the American soldiers and Afghan warriors' perspectives, portraying that both share the common goal of protecting their countries.
The joining of two separate groups to fight together against a rebel force is seldom addressed in media and filmmaking today, making it an important addition to the film.
War movies are generally flawed in the case that they may leave out crucial details in their storylines, however, "12 Strong" gets you invested pretty quickly. The trailer for the movie does not give it any justice.
Being set in late 2001 after the September 11 attacks, it succeeds in showing the raw emotion many American soldiers and citizens felt at the time – fear, uncertainty, and confusion.
The movie also exemplifies the shift in America that would forever change our society when dealing with how we as a nation operate and deal with other nations; specifically nations with terrorist organizations.
The film also includes well-crafted visuals. Hollywood would not be what it is today without explosions and firestorms. However, this film used more realistic visuals to capture the reality of how dangerous the path was that these 12 soldiers tread on.
The explosions weren't as over-exaggerated as other Hollywood films, giving it a more realistic point of view, as if you were actually witnessing a combat.
Another reason this film was well written was in its portrayal of the antagonists.
Most war movies start off with an already escalated conflict and an enemy that is already being sought after, but this film started out with an ordinary family, on what could have been an ordinary day.
Once we knew who the antagonists are, they moved to a scene that had nothing to do with the protagonists themselves, but as a visual of the monstrosities being carried out by the Taliban in villages of Afghanistan.
The audience had their eyes glued to the screen, gasping in horror as if they were witnessing actual acts of violence.
"12 Strong" is recommended to anyone who enjoys action movies and realistic fiction. The depth and complexity of these real life events will have you in for a treat, and hopefully to some it will allow for a better understanding on moments that changed modern American society forever.

About the Writer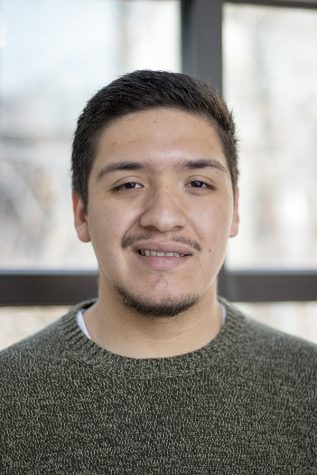 Jose Serrano, Reporter