The Wolfpack is Back
The wolfpack is back again, in what is their final attempt at recreating the magic that they found in the 2009 original "The Hangover".
However, "The Hangover Part III" isn't just the third installment of the comedy series, it changes the tone of the entire series. The whole group comes back, but after the backlash received from part two, there was a blanton effort to change the story for this movie.
It begins two years after the gang's adventure through Bangkok. Everyone seems to be living uneventful lives, and they all seem to be somewhat happy, all except for Alan, again played by Zach Galifianakis. Who has become even crazier than he was before.
After the death of Alan's father, they all agree that they need to get Alan some help. On the way to dropping Alan off at the mental hospital, they are ambushed by gangster Marshall, played by John Goodman who is looking for their friend Mr. Chow who is once again Ken Jeong. And from that point forward, insanity happens.
This is a difficult movie to judge, because when all of these guys are together it is hard not to want the same level of greatness that came from the original. Sadly, this movie does not come very close to matching it.
But on the contrary, it does not at all fall as flat as the second one did. It shockingly does not repeat the same storyline as the first two films, although there is a lot of talk about the events from the first two in this one, so refresh your memory before going to see it.
It may not be as good as the original, but it is not nearly as bad as part two.
C-
About the Writer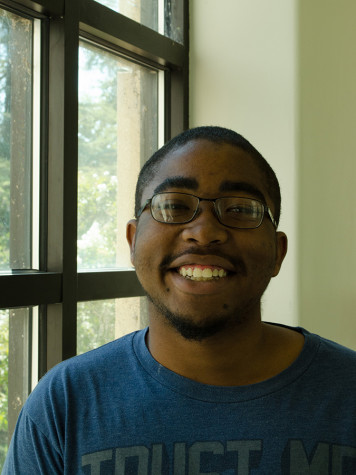 Patrick Forrest, Reporter
Follow @forrestp8
// Patrick is in his fifth semester at Fresno City College and at the Rampage. He was born Feb. 5, 1994 and raised in Chicago his entire...