Comrades at Kuppajoe: One of Last Shows [VIDEO]
Comrades, a Richmond, Virginia rock band, headlined at Kuppajoe All Ages Nightclub in Fresno, California on Jan. 30.
Comrades consists of drummer Ben Trussell, Joe McElroy on guitar and wife Laura McElroy on bass guitar; they've been working together for six years.
The trio performed a five-song set. "This has always been our passion since we were teenagers," said Joe McElroy.
Joe and Laura McElroy saw how music could potentially influence others' lives and Mr. McElroy said they "want to try to be encouraging."
Joe finds inspiration from people enjoying his music and benefits from it.
"It makes me want to give 110 percent," he said.
Mr. McElroy loves "the energy that people have in the room," and hopes to encourage people in a positive way through his music.
In the future, he sees himself continuing his journey as a musician and a possible father.
Rochelle Washington, a returning Kuppajoe customer said she has been coming to shows for a long time and "it's like a big family."
Costumer, Adam Lopez said, "I feel that it's really inspiring to listen to all of the bands and be together and appreciate the music."
Toufu Vang, who attended the show says there is only one word to describe it — amazing.
"The environment is lively," Vang said. "Everybody is friendly, and I got meet new people."
More information on the band is available on facebook.com/WeAreComrades or kuppajoe.com.
About the Writer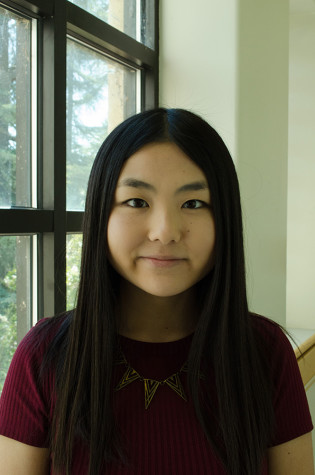 Chueyee Yang, News Editor
Chueyee Yang is a 19-year-old mass communication journalism major who is now attending her fourth semester at Fresno City College. Although she was born...