Remembering N'kya Logan: A Fresno City College Student Gone Too Soon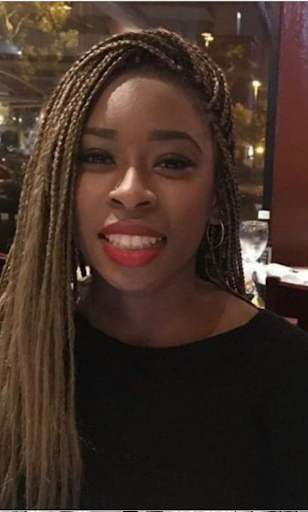 Fresno City College's community remembers N'kya Logan, a 26-year-old student enrolled in the Child Development Program, who was tragically killed on Dec. 13, 2022. 
Logan is remembered by her instructors as a motivated and hardworking student who enjoyed working with the children in the program. 
"I hope to attain a certificate in ECE (Early Childhood Education) so that I can work in a daycare center. Working in the ECE gave me an opportunity to experience observations and help with the little kids. They are so much fun to work with," Logan wrote in her final for a child development course. 
According to professor Martha Magnia, Logan was enrolled in her Child Growth and Development CHDEV-39 course and seemed to have a quiet and calm nature which was perfect for someone wanting to work with younger children. 
"She had perfect attendance and she did well in her class assignments," Magnia said. "On the summary of experience assignment, N'kya wrote that she looked forward to having a classroom of preschool children." 
Logan's mother, Donna Barkus, said that from a young age, Logan enjoyed playing with and helping children. She knew that this was her path and that she wanted to pursue working with children in her future. 
"She was so tiny and small herself, she was like a magnet to the little children and just seemed to fit right in," Barkus said. 
Barkus includes that Logan would put her heart and soul into her work and would closely pay attention to the kids for her observations. The kids enjoyed her company so much, they wouldn't let her leave once she was done for the day. 
"She would tell me that, 'Mom, I kept trying to leave because my time was up, but they would not let me go,'" Barkus said.
Logan displayed her personality in her work so she can better understand and connect with what she was learning in Child Development. 
"She easily related what she had experienced in her life with the theories and concepts in the course," said child development instructor Martina Marquez, another faculty member who had Logan in a course. 
Through her work, not only did she express her feelings and thoughts about her experiences and working with children, but she also shared how much she cared for the people in her life.
"She also expressed how much she loved and appreciated her family, especially her mother and her partner. She had the capability to be a wonderful advocate for children in our community. Her loss is a loss for our field," said Marquez.  
Barkus felt it was important to mention how much N'kya loved her mother, father, family and partner.