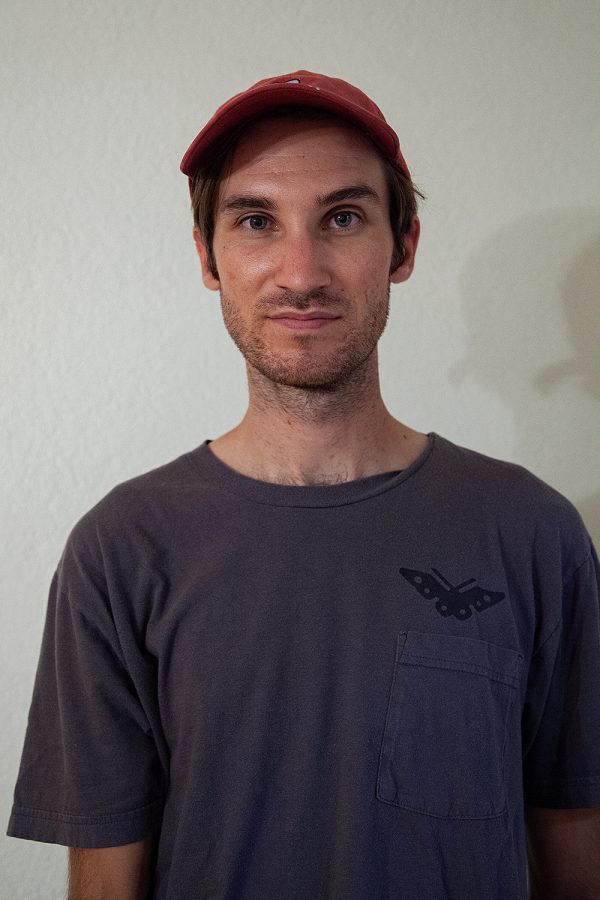 David Richards, 28 years old, is an English Major at Fresno City College. Born in Fresno, David graduated from Buchanan High School in 2010. He is a returning student having graduated from CSU, Fresno with a degree in studio art in 2015. While attending Fresno State he studied photography, specifically working with analog and alternative photographic processes.
In the fall of 2019, with a new-found interest in creative writing, David re enrolled at Fresno City college. He can't say with confidence if there were any other motivating factors in this decision, but like most major life changes I'm sure it had something to do with his relationship to his mother— which is really good by the way. 
This is David's first semester at the Rampage, but he is really excited to join the team. This will be a new experience for him— bringing him out of his comfort zone but hopefully helping him grow as writer and journalist. David sees the role of the journalist, in presenting factual and equitable information to the public, as growing more important each day. He aspires to fill that role, in service to the community, both at the Rampage and hopefully in the future.
 David is an avid reader and enjoys riding old, heavy bikes that don't go fast. He also has other hobbies, but he can't think of any right now, so he would consider those not important enough to share. He hopes to achieve his AA in English and possibly continue writing somewhere else. 
David Richards, Reporter
Oct 22, 2020

It's Time for the Debates to be Over

(Story)

Oct 19, 2020

Rampage Editorial Staff Weighs in on the Importance of Voting

(Story)

Oct 17, 2020

Proposition 15: Taxation doesn't have to be a dirty word

(Story)

Oct 11, 2020

Proposition 22: A Wolf in Sheep's Clothing

(Story)

Sep 26, 2020

In the Aftermath of Justice Ginsburg's Death, the Political Circus Sets Its Eyes on the Supreme Court

(Story)

Sep 14, 2020

Is Fresno Safe? Yes, if you're white, male, and wealthy.

(Story)

Aug 30, 2020

Psychological Services Adjust to Serving Students Online

(Story)