Pitching and Timely Hitting Help Snap Rams' Three Game Skid
Hang on for a minute...we're trying to find some more stories you might like.
Freshman pitcher Eddie Rios pitched seven scoreless innings as the Rams were able to snap their three-game losing streak with a 2-1 walk-off win against Los Medanos College on Thursday night.
The Rams kept the crowd on the edge of their seats throughout, in a contest that saw five scoreless innings before sophomore Ian Ross belted a towering home run to left field, breaking the tie and putting the Rams in front 1-0.
"He was throwing a lot of curveballs, so I was just sitting [on] that and put a good swing on it and it went out of here," Ross said of his home run against Los Medanos freshman pitcher Jacob Jackson.
The home run was Ross' second in the Rams' first five games.
Los Medanos kept the pressure on Rios throughout the begging of the game, tallying a triple in the first inning, and a single in the second inning before sophomore Jordan Terrell was caught stealing on an accurate throw by Rams' Freshman catcher Noel Bustos.
Rios retired as many as eight consecutive batters, allowing no runs and only three hits in his seven innings of work.
Freshman pitcher Mikell Chavez relieved Rios in the eighth inning, working his way out of trouble after allowing a single and double, putting runners on second and third.
The Rams allowed an unearned run in the top of the ninth to keep the game alive, after a hard ground ball kicked off the glove of freshman shortstop Tyler Littlefield. Chavez held the opposition to just one run, retiring the final two batters on a strikeout and a flyout.
"Chavez is a really good pitcher. He's pitched well for us," Rams' head coach Ron Scott said of his freshman pitcher.
"Giving up one run in nine innings is great. We just have to support those guys a little better."

The bottom of the ninth opened with Ian Ross belting his second extra-base hit down the left field line. In an 11 pitch at bat with two outs and Ross at third, Rams' catcher Noel Bustos hit a soft ground ball to Los Medanos freshman shortstop Milan Mijanovic, beating the throw by half a step, driving in Ross to finish the walkoff.

"Feels great. Always dreamed of this [in] my first college season," a joyful Bustos said of his walk-off. "We've been working on the two strike approaches and just being quick to the ball and that really worked for me being quick to it."
The Rams improve to 2-3 on the season with their first home win. They next play a doubleheader on Friday, Feb. 1 at Euless Park at 11:00 a.m. and 2:00 p.m.
About the Writer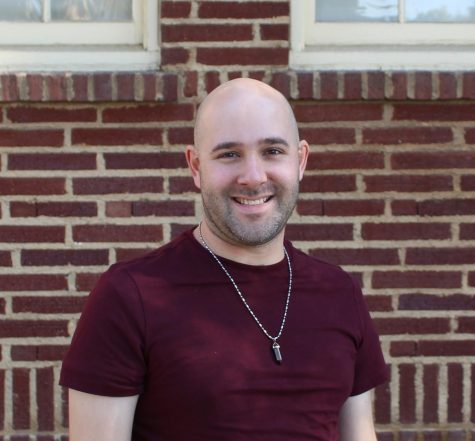 Ben Hensley, Editor-in-Chief
Ben Hensley is a journalism major with an aspiration for sports and live sports broadcasting, along with analysis and commentary. Living in the Fresno...