Rams Football Has High Hopes for 2018
The 2017 Fresno City College football season did not finish the way the Rams would have liked, missing the state playoffs with a record of 8-3, but they did manage to cap off the season with a victory over Butte College in the State Center Bowl.
Now in 2018 expectations for the upcoming season are high. Many pundits have the Rams ranked in preseason polls at 23rd in the Nation and 13th in California in both the College Football America Juco Preseason top 30 and JC Athletic Bureau Football Poll, respectively.
But this season looks to be an uphill climb with turnover in many positions. There are key changes to their offense, such as quarterback Trey McJunkin who transferred to Western Illinois University, as well as running back Khai Williams and lineman Nick Abbs who will both be playing for Fresno State this upcoming season.
Entering his 20th season as FCC head coach Tony Caviglia has 18 returning sophomores at his disposal, including two standout wide receivers in both Anthony Stewart and Malik White who showed glimpses of potential last season and look to build on that this season.
"Both of them have had a great camp and we expect big things from them this year," said Caviglia. "We got a really good returning class, I think we got great leadership from our sophomores, they're good football players and good people."
The Rams are also coming into this season with nearly 50 incoming freshman on their roster, but that inexperience will not play a factor in decision making as many positions are still up for grabs going into the season opener against Santa Rosa.
"We're going to play a lot of players early in the season and we have a lot of good players with a lot of depth," said Caviglia. "And try to see how each player progresses."
But Caviglia knows that the transition for the freshman coming from the high school level will be a tough one, but feels confident that they are capable of handling it.
"It is a tough transition," said Caviglia. "There are a lot of things that they have to do as freshman and there are some changes they have to do both on the football and academic side."
Last season the Rams defense finished the season allowing 21.5 points per game and allowing 315 yards per game, good enough to rank them in the top 20 of those categories. This season coach Caviglia hopes that his defense will exceed last year's marks.
"I feel really good about how are defense is playing they are big and fast, with the knowledge of our defensive principles," explained Caviglia.
On the offensive side of the ball this past offseason saw the promotion of Mark Hetherington to offensive coordinator for his third season at FCC. Hetherington is a former FCC quarterback, offensive player of the year and All American who coach Caviglia had nothing but the utmost respect for.
"He is a natural fit, his rapport with the players is at a high level and he is going to get the most out of our offense."
On August 18 the Rams held their red and white scrimmage and the results of that film has coach Caviglia feeling confident that this team is ready to compete this season.
"I thought the guys competed and after Chabot," said Caviglia. "I think we are ready to start playing games."
The focus of their final scrimmage on August 23 against Chabot before the season opener was finally getting a chance to play someone else other than themselves while testing their systems to see what works and what needs to be fixed.
"We've been practicing for a long time against each other and it is good to test our systems against another opponent," said Caviglia.
The area of concern for the Rams as of right is the kicking game which coach Caviglia is hoping to get in rhythm before Sep. 1.
"Our kicking game is something we are going to spend a lot of time on," said Caviglia. "We are getting closer, but we are not there yet."
Now that fall camp has ended with the last fall scrimmage the preparation for Santa Rosa has begun for their Sep. 1 matchup. At this point Caviglia feels that all the rankings and expectations are good for people to talk about, but says the polls his team is most worry about come out at the end of the season.
"In our program we don't really look at polls until the end of the year that is the most important poll," explained Caviglia. "We like to be in a position where we have had a great year and get recognized for it."
Above all coach Caviglia has set four team goals for this season which entails his team to have class, students to have enough units to transfer, win the Central Valley Conference title and ultimately state champions.
"Our first two goals have nothing to do with winning, but how we are going to operate as student athletes," said Caviglia. "We also want to win our Valley Conference and state championships."
About the Writer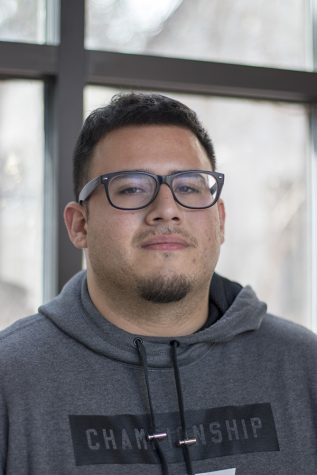 Anthony De Leon, Sports Editor
Anthony De Leon is a 23 year old 3rd year Fresno City College student and is starting his third semester writing for The Rampage and his second semester...