Rams baseball wins close battle against Cabrillo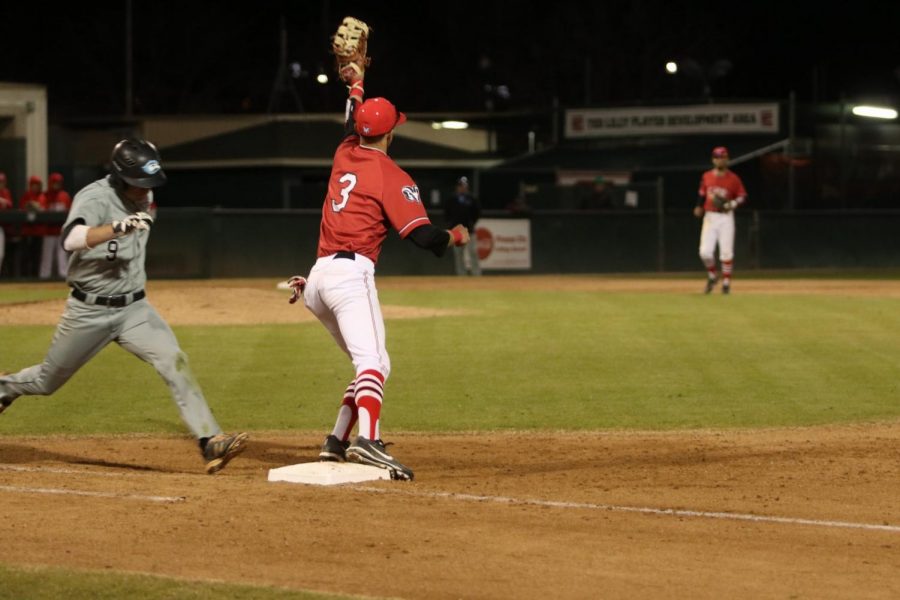 On a night where temperatures reached below 40 degrees the Rams were able to hold off Cabrillo College in a tight matchup winning 4-3 to start off their weekend matchups.
With pitcher Rickie Garcia on the mound he was able to spread two runs over five innings, while also helping himself even if the stat line does not tell the whole story.
Garcia was 1 for 1 with two RBIs helping his own cause when he got the Rams on the board with an RBI walk while bases were loaded bringing around third baseman Fernando Guevara. This was one of Garcia's three walks throughout the game.
Shortstop Joey Popejoy was able to take advantage of the bases being loaded by bringing across second baseman Ian Ross on a fielder's choice to bring the lead to 2-1.
The Rams were able to tack on one more run in the 2nd off the bat of first baseman Jacob Paradine. Paradine added his second home run of the season with a mammoth shot over the left field fence.
After giving up one more run to Cabrillo, Garcia's night was over after spreading one earned run over five inning, while striking out seven.
But Garcia's night at the plate was not over when in the bottom of the 5th he drove in Ross with an RBI single making the 4-2 and sealing the game for the Rams.
With reliever Daiveyon Whittle coming in for the 6th he was able to stave off a Cabrillo comeback after they scored a run in the 7th.
Whittle finished his night with six strikeouts and received the save for his work over four innings bring home the win for the Rams.
About the Writer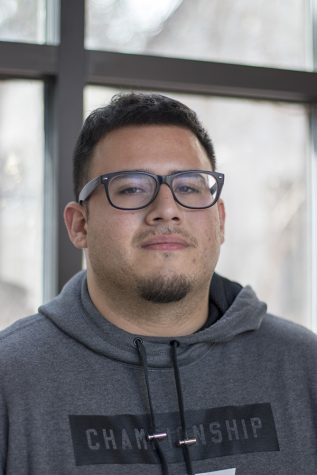 Anthony De Leon, Sports Editor
Anthony De Leon is a 23 year old 3rd year Fresno City College student and is starting his third semester writing for The Rampage and his second semester...