Meet the Candidates: Nunes, Arballo Face off in 22nd Congressional District Election
Elections are a week away and contenders for the 22 Congressional district, incumbent Congressman Devin Nunes and challenger Phil Arballo of the Republican and Democratic parties respectively, shared their stances about several issues that affect community college students directly.
Coronavirus
The spread of COVID-19 took a toll on the lives of all college students and faculty in one way or another and the Arballo household was not exempted. "My wife was a Spanish language instructor at Reedley Community College and she did that for a year prior to the pandemic," he said, as he recalled her losing her job and staying home to look out for their two young children.
Arballo is a firm adherent to the guidelines issued by health officials. "We need to continue to do our part if we want to go back to work and school," he said as he emphasized the importance of washing our hands and only going out only when needed and limiting social gatherings.
If elected to Congress, Arballo will advocate for the passing of legislation such as the CARES Act to assist college students. He added however, "Government can only do so much and you have to go the rest of the way."
With a strong belief in education, Arballo shared that, as Congressman, he would also advocate for college students to have all the tools to help them become successful and to want to stay in school. These include closing the digital divide and ensuring that internet access is available to those who need it. "We need to also encourage our state leaders to consider that not all students have the same advantages. We need to continue to make community colleges attractive and manageable," he said.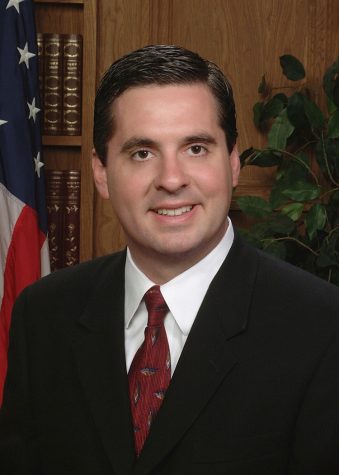 When dealing with the spread of COVID-19, Congressman Devin Nunes placed his focus on an economic recovery.
"I believe many elements of the mandatory lockdowns are unwarranted. We now know much more than we did at the beginning of the pandemic about how it spreads and how infections can be effectively treated," he said.
Nunes believes that mandatory, state-wide shutdowns and restrictions are often counter-productive and economically devastating, and feels that these sorts of decisions should be made at the local level.
In addition to continuing to incentivize the development of a vaccine, Nunes shared that the most effective measure in fighting the virus is to incentivize more and better testing methods and more effective therapeutics to treat infections. "Fast, easy testing and effective treatments are the best mitigation approach until a vaccine is developed."
Food and Housing Insecurities
Food and housing insecurities are issues that are still prevalent in the lives of many community college students. Having been a Fresno City College student in the past, Arballo recalled his own struggles.
"I've been there too," he said. "Pinching every penny and stretching everything in your refrigerator in hopes that you can afford to pay next month's rent."
If elected to Congress, Arballo would push for federal grants to assist college students who are dealing with homelessness, as well as for cities who participate in what he calls a community effort.
"We don't want to do what we have been doing until now and just put low income housing on one part of town," he said. "We need to build low income housing all over the cities, even in neighborhoods where certain people have a different life style so that we all get a true sense of community."
"When it comes to food insecurities, there is so much more we can do at the state and federal level," he said, as he expressed enthusiasm in sitting at the table where all of these decisions are made, adding that he is excited to serve his constituents.
On the topic of food and housing insecurities, Nunes expressed that the key step is getting the economy functioning as close to normal as possible. "We need to bring back the part-time jobs that many students depend on, but which have been eviscerated by the lockdowns," he said.
Nunes added that the sooner the economy and schools reopen, the sooner they can begin to financially stabilize. "Unfortunately, there's no magic pot of money we can tap into to fund all the worthy causes," he said.
Social and Economic Unrest
Feelings of social and economic unrest became visible in the lives of many. Being from a minority group in the Central Valley, Arballo connected with such feelings even as a college student.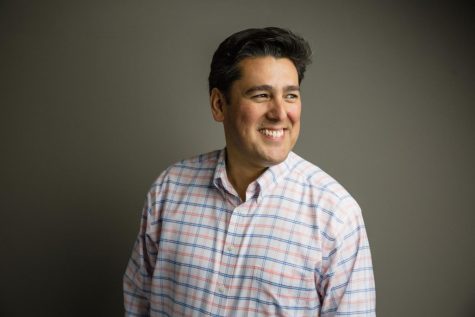 "Whether it is the Black Lives Matter or the LGBTQ rights, and even what we have seen in our community regarding immigration, it is scary," he said, while reminding students that we are all here together. He added that if elected, he would work with both sides of the aisle to ensure that everyone is respected in their communities.
With the vast amount of lost jobs due to COVID-19, Arballo shared his plans to combat economic unrest and restabilize the economy. "It all starts with our education system," he said as he expressed his support for Prop 15, the California Schools and local communities Funding Act of 2020.
It intends to raise taxes on residential and commercial properties of which 11% of these funds would be given to the California community colleges. "A community is only as good as its educational system, he added.
"Communities who chip in to their educational systems make for great examples of school districts and communities who are sought after as they make great places to raise a family," he said while referring to the Clovis Unified School District as his example.
Arballo knows that a bill on taxing property is not going to cover everything that is required to make our schools top notch in and of itself, but believes that the initial investment will grow into positive returns in the future.
As for Arballo's plan to restabilize the economy if elected, he wants to focus on small businesses. "If you are a student and you lost your job, it is possible that it will not return," he said.
"However, we need to help the mom and pop stores by facilitating the funds that they need to become competitive with Wal Marts and Amazon,"
He continued by encouraging consumers to buy local because that would help the Central Valley's economy to restabilize itself with our help.
If elected, Arballo would support legislation that provides assistance to small business owners obtain the necessary software to place them online and offer services like those of the major retail stores.
On the topic of social and economic unrest, Nunes encourages college students to stay the course.
Nunes also expressed his opposition to Prop 15, calling it "the largest property tax hike in California history."
"These kinds of big tax increases are always justified with some noble sounding goal – often education related – but they end up being a massive confiscation of citizens' money by state planners," he said, adding that they misspend and divert the funds as they see fit.
Nunes went to say that prop 15 would also likely have cascading negative effects, including further major hikes in property taxes and other taxes.
As for stimulating the economy, Nunes stressed the importance of simply opening it back up as quickly as possible with proper social distancing and other safety measures.
He referenced the government's efforts toward assisting the American people as well as businesses.
"Congress has passed various economic relief measures including unemployment insurance payments, tax rebates, employer payroll tax credits, the Paycheck Protection Program for small businesses, and other policies" "adding that additional temporary relief measures are warranted.
Reflecting on his Associates work at the College of the Sequoias and consequent six years on the school's board of trustees, Nunes said that California community colleges are exemplary institutions. "I'd like to thank the hardworking faculty and staff for providing these excellent educational opportunities to the people of California."