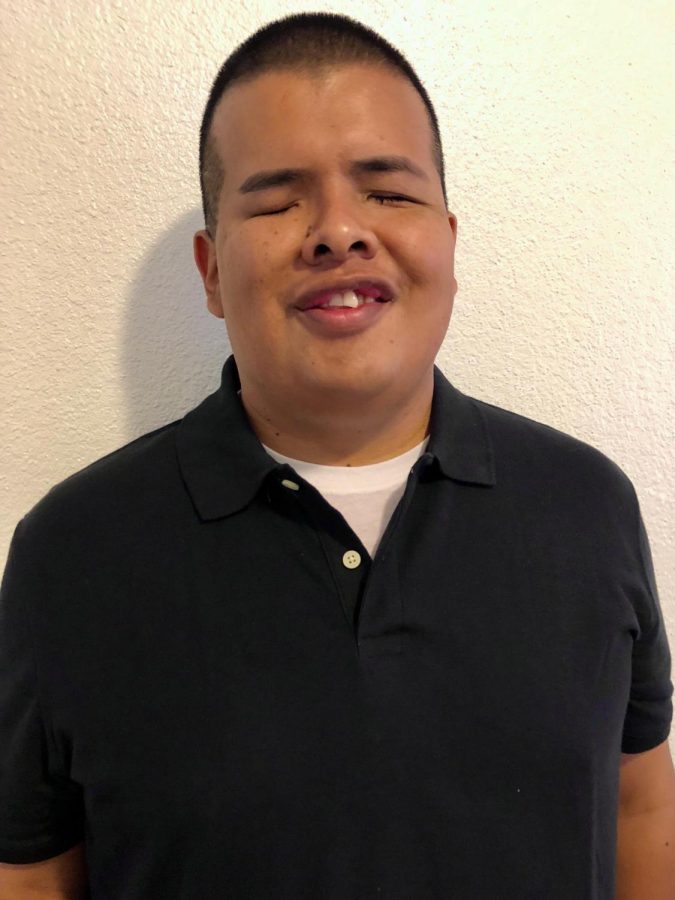 Jessie Martínez was born on December 15
th
, 1984 in a rural town in the southwestern Mexican state of Guerrero. He is the only son out of seven children born to Indy and Marcia Martínez, and is also the only of the couple's children born blind. In search of a better life, particularly for their son, the family migrated to the United States and called East Los Angeles home shortly after Jessie's second birthday.
Graduating from James A. Garfield High in his home town, Jessie began his higher educational path nearly fifteen years after graduation. He really enjoys writing. That is partially what lead him to choose journalism as one of his two majors. This, despite not having experience other than the required assignments for his English classes. At the age of fifteen however, Jessie's essay entry to an all expenses trip contest was selected among a winning group of fifteen. In the end, he got the opportunity to tour the White House with the winners from the national contest.
His only experience related to the arts comes from his musical performances as a teenager. On one occasion, he brought an audience of about six thousand to its feet during his rendition to Mexican recording artist Vicente Fernández's song titled, "No Me Sé Rajar," at the Youth at the Greek festival held at the famous Greek Theater in Los Angeles in May of 1999. While Jessie does not deny the visual challenges that come with taking on a journalistic venture, he takes on all of life's challenges with excitement and gratitude to his always loving and supporting wife Sylvia for all that she has contributed to his growth and happiness.
Jessie Martinez, Reporter
Nov 22, 2020

The Hardships of Creating "Body and Soul" During the COVID-19 Pandemic

(Story)

Nov 05, 2020

Too Early for Christmas? Yes!

(Story)

Oct 29, 2020

Fresno City College Presents Ana Navarro Via Virtual Speakers Forum

(Story/Media)

Oct 26, 2020

Meet the Candidates: Nunes, Arballo Face off in 22nd Congressional District Election

(Story)

Oct 22, 2020

Big Fresno Fair Hosts Big Drive-Thru Eats Event

(Story)

Sep 29, 2020

FCC Automotive Department and Toyota team up for students

(Story)

Sep 14, 2020

Faculty Responds to the Continuation of Distance Learning For the Upcoming Spring Semester

(Story)

Aug 30, 2020

Veterans Resource Center Goes Virtual

(Story)