Indigenous People's Day Celebration Spreads Awareness of Crisis in Native American Communities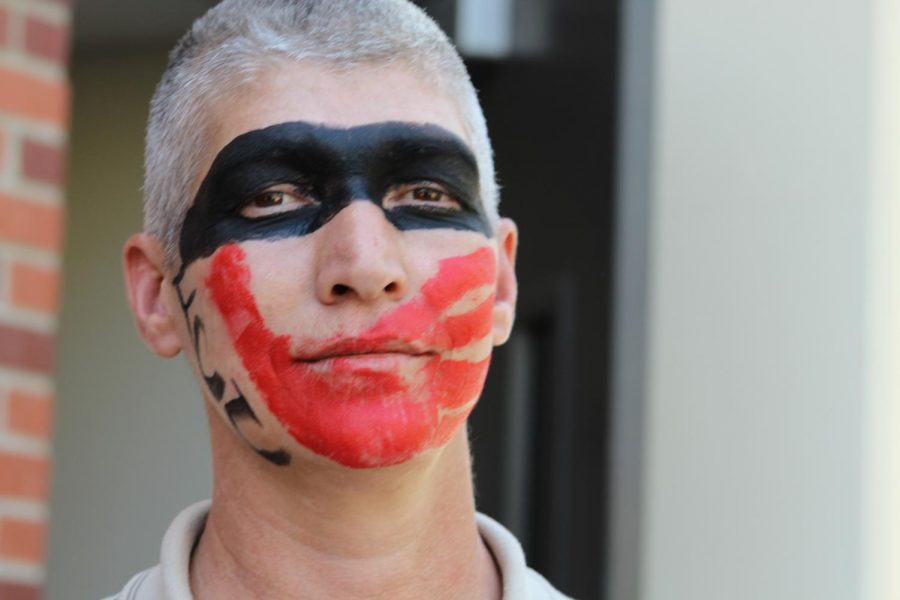 Red handprints across mouths, drums in hand.
People of all ages rallied for missing and murdered Native American women during the celebration of Indigenous People's Day on Monday, Oct. 14, 2019, marching across the Fresno City College campus.
Organizers of the event said they hope to spread awareness about issues such as the kidnapping and murder of indigenous women. Mostly, the goal is to enlighten students who are unfamiliar with the native cultures throughout North and South America.
"The National Crime Information Center reports that, in 2016, there were 5,712 reports of missing American Indian and Alaska Native women and girls, throughout the US Department of Justice's federal missing persons database," according to Urban Indian Health Institute.
A participant of the rally explained that the red handprint plastered against the lips and faces of the men and women is an acknowledgement of the missing or murdered indigenous women; indicating that the community will no longer be silent and will be heard.
Among featured speakers were Carlene Oppenheimer, former FCC student and Bernard Navarro, instructor of sociology and cultural studies.
Indigenous People's Day has been celebrated annually across the country and on the FCC campus for over 15 years, with the help of Bernard Navarro, who is also professor of Native American Studies.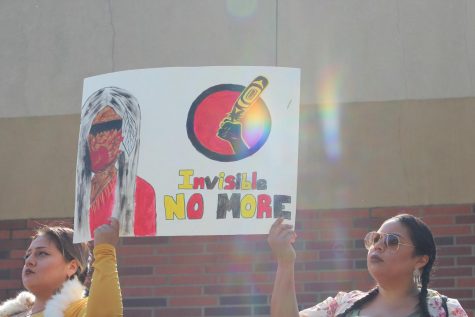 Navarro said that the rally is not a protest against Columbus Day, but rather a celebration of the culture and to honor their native ancestors.
"We stand in solidarity with all of our brothers and sisters across the country," Navarro, who identifies as Native American, said. He said he shows his commitment to his culture by helping bring together other indigenous people from all over the valley.
Navarro said that acknowledging the Mono and Yokut tribes that reside here in California is important as are the other indigenous people involved in the celebration.
"This is their land," Navarro said, "so, it's important to pay tribute to them."
Navarro said his philosophy as a professor is to educate his students on the sociological aspects of Native American lives. He wants others to feel proud of where they came from and despite the traumas they may have faced.
He and Oppenheimer say they agree that the past of Native American discrimination is repeating itself.
"Girls are being kidnapped at a higher rate than the rest of the population," Navarro said, adding that the dehumanization of indigenous people in both the past and present have caused long lasting trauma for natives across the country.
"They still tell us to get over it," Oppenheimer said. "Get over what? It hasn't even stopped."