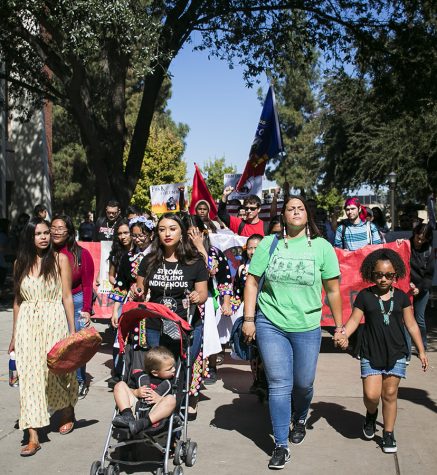 Story By: Paulina Rodriguez Ruiz, News Editor

October 11, 2018
The smell of sage wafted through the air amidst a crowd of 100 people gathered in front of the Student Activities Building to celebrate Indigenous People's Day on Oct. 8. Participants began to gather around 11 a.m., then the procession began at 11:20 a.m. with a blessing ceremony by Delaine Bill,...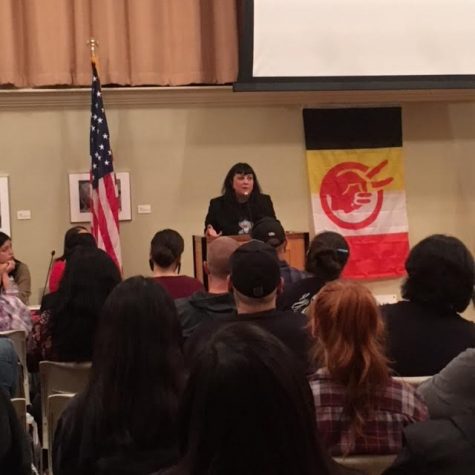 Story By: Melissa Moua, Reporter

November 20, 2017
It was standing room only in the Skylight room of the Old Administration during a panel discussion of  "Missing and Murdered Indigenous Women" on Nov. 16. The panel consisted of Regina E. Murillo, Tongya, Kumeyaay, Absentee Shawnee, Natalie Deanda and Siletz.  Marissa Diaz and instructors Ber...