Young Artists Redefining Fresno Culture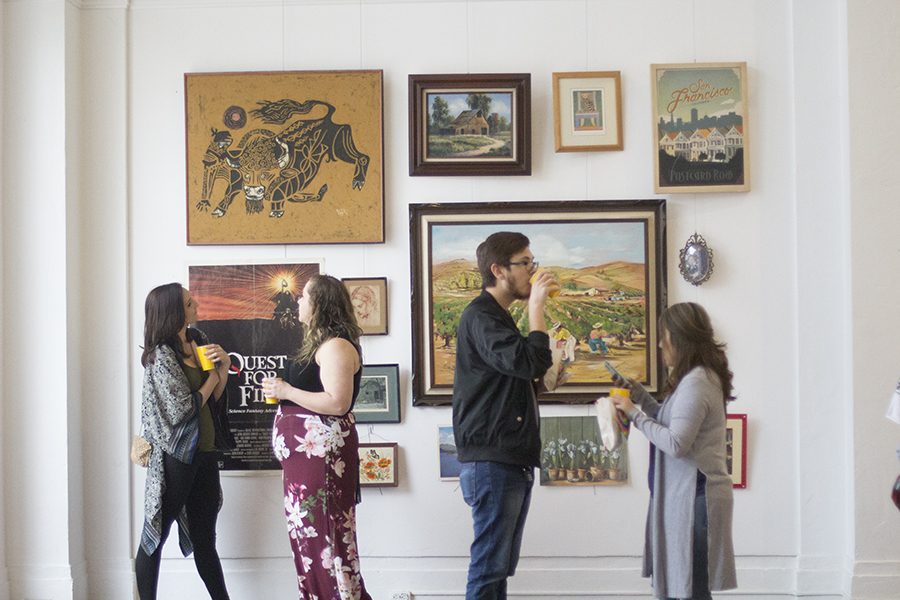 The evening sun is starting to set in downtown Fresno on a recent Thursday, and the fluorescent array of neon lights begins to light up the night. As the noise of cars dies down, the eruption of music and voices of the old and young rise.
It is that time of month again: Art Hop.
Art Hop continuously sweeps the valley and the downtown Fresno area by a host of outdoor attractions. From vendors, exhibits, film, artists, designers, DJs, pop-up shops, food trucks and dance classes, it's hard to find something that doesn't put a smile on your face. Its technique and system is one step closer to putting Fresno on the map.
This outlet of expression has lead young artists today to make strides in shaping Art Hop to include them and their works.
Long time host DJ Ark Anghell has been entertaining the Central Valley and the youth since he and close friends formed the collective group, The Pleasure Pack, in 2014. You've probably seen them on logos, shirts, stickers, at youth functions, or possibly at Art Hop, where they have been blasting beats for two years.
"We just want to keep bringing cool people together to have a good time, whatever that might be," Ark Anghell said.
There are also first time booths at Art Hop wishing to get their name out.
Clovis Community College student Jasmine Pulido said she began her passion for painting through cake decorating and taking art classes her freshman year of high school. After that, she was hooked.
Pulido said her work consists of plants, cacti, succulents and flowers, and she hopes to incorporate those things into a unique style.
"My biggest motivation is seeing people who are from the Fresno area who have made a name and brand for themselves and succeeded at it," Pulido said, "just by not being afraid to put themselves out there."
One of such people is Shawn Rojas, an entrepreneur who was introduced to art through music at the age of eight. Not long after, he realized art would continue to play a major role in his life.
Rojas' style blends 1950s and 1960s culture with the focal point of his shots primarily being on the models, instead of backgrounds, scenery or landscapes.
"I focus more on the people that I have around me," Rojas said. "These people I feel are like characters and the more I capture them, the more people are interested in who they are and their stories."
To Rojas, displaying his works at Art Hop back in 2016 was his biggest accomplishment.
Despite the hardships that came with it, mainly funding, Rojas said he opened up a room at the recently closed ArtHouse in downtown Fresno with his friend, artist and photographer Samuel Karl.
"Every month we had to come up with something new, so things never got stale," Rojas said. "We had tons of people that we knew or didn't know about us coming into our room and checking out what we had to offer."
Now two years later, Rojas runs all design for Illegal Civilization, a skateboard brand based out of North Hollywood that works and tours with models and actors such as Jonah Hill, artists and musicians like Aminé, Tyler the Creator, Frank Ocean, Kali Uchis, Denzel Curry, Trash Talk, and film directors like Spike Jonze and Eli Bush.
Despite working in SoCal, Rojas made it clear that he hasn't  forgotten his roots in Fresno. Most of the projects and brands he has been apart of and worked with, such as Borkner Park, KI55, Experiment, Varsity Team and music artists Sagey and Beige, are all based in Fresno.
He is currently working with local photographers Mocha Freeman, Landon Gerrits and Jared Thelander on a project called Sleepwalk. Also expect an upcoming film from his project Varsity Team with writer Yafate Shifraw.
Art Hop is held  every first and third Thursday of the month in downtown Fresno at the Cultural Arts District, and expect even more young artists to emerge from the crowd.
About the Contributor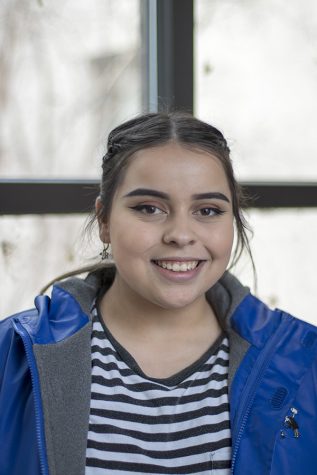 Gabbi Micheli, Reporter
Gabbi Micheli is 18 years old and a journalism for transfer major at Fresno City College.

She was born and grew up in Bakersfield, a town in Southern...