Students Excited about Extension of Grizzly Fest
In a 5-2 vote, the Fresno City Council decided on  Feb. 9 to approve the extension of Grizzly Fest, Fresno's annual music festival that hits in the springtime. Headliners include well-known artists such as Snoop Dogg, Jhene Aiko, Foster the People, and Nas.
Other bands well-known in the Fresno art and music scene include Chicano Batman, Cults, and Washed Out. Artists that are Fresno natives as well such as Fashawn, Strange Vine, and Boom Boom Brady are said to make an appearance. And that's barely scratching the surface.
The festival, hosted by I.A.N Productions, will take place at Woodward Park on  May 18 and 19  starting at 2:30 p.m. Unlike last year's Grizzly Fest, the festival will last two days instead of one.
According to their website, early bird tickets have already sold out, leading the two-day general admission ticket to be priced at $130, and the two-day VIP ticket being $225.
"Not every music festival price is going to be cheap," Eliza Martinez, Fresno City College student and an avid concert-goer, said. "But I wouldn't pay over $100 for this festival."
The website also explained general rules for when the festival occurs. Wristbands will be sent out in spring of this year, re-entry to the venue will not be allowed, and it the show will go on, no matter the weather.
"There are some gangs in Fresno, and a lot of gang members listen to Snoop Dogg," FCC student Mary Metrinikoff said. "With its location at Woodward park during the nighttime, it seems a bit sketchy."
Concerns arose when dealing with how late the festival was going to last, and rules were laid out regarding the hours the venue was allowed to host the event. According to ABC 30  in a story reported on Feb. 8, it was concluded that the music for the festival must end promptly at 11:30 p.m, or the hosts will be met with a fine of  $1,000 per minute. If it lasts until midnight, the rate will be a fine of $100,000 per minute.
Some Fresnans took to Twitter to show audience's concerns at the Fresno City Council meeting. One man decided to rap Snoop Dogg's lyrics to explain his opinion on how the lyrics were vulgar and aren't appropriate for a Fresno event.
Instead of typically being in downtown Fresno, the venue has moved this year to Woodward park. Downtown Fresno is known for being the hub of young, creative, and local artists, so the change of location may be a possible effect.
The website urged attendees that if there are any questions regarding ticketing to call Festival Ticketing Customer Support at 855-725-1826.
Martinez said she believes the music festival would contribute to the Fresno.
"I think it's good for Fresno to be hosting this," she said. "It's something to do, and that's what we need in Fresno."
About the Writer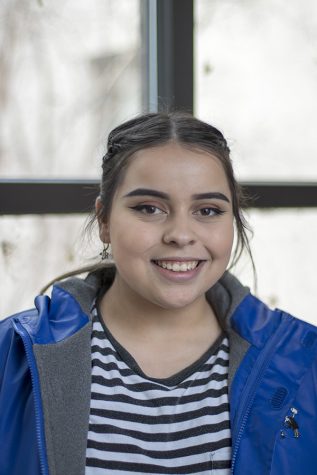 Gabbi Micheli, Reporter
Gabbi Micheli is 18 years old and a journalism for transfer major at Fresno City College.

She was born and grew up in Bakersfield, a town in Southern...