Fresno City offers wordly insight to education
Imagine yourself on a brisk March morning standing in front of the British Museum, waiting to enter the building that has some of the largest collections of human culture and British history. This isn't an FCC student's typical college day, but if you become part of the Study Abroad program, it can change the way you live, interact, and engage in your daily life.
For the past twenty years, FCC has offered a special program that gives students a chance to "Study Abroad". This unique program is an exciting way for students to study and educate themselves internationally. 20 to 25 students are accepted each year to take part in an 11-week trip that offers an unbelievable experience, traveling to study in places such as China, Italy, England and the Galapagos Islands.
Study Abroad is a program that allows students to receive college credit in courses at other universities and colleges around the world. This is an undergraduate program that offers courses in English, Speech and Cultural Studies. There are a variety of courses that are offered in areas such as English 1A, Creative Writing, or Argumentation Speech. Each course that you choose is incorporated into an educational and cultural experience adapting to the area that you travel to.
This program is an 11-week course that accommodates students into a home stay program which coordinates them into residential housing. There are two students that live in each residential home, interacting with their home stay families and adjusting to their everyday culture.
Students meet Monday through Thursday for class sessions that include day time trips to local sites and attractions such as museums, theaters, national parks and restaurants. A three day weekend is available, which offers spare time to explore the surrounding cities and tour historical monuments.
Throughout the 11-week trip, students are introduced to many international scholars, working and learning with professors that travel all over the country. The Study Abroad faculty allows students to incorporate there daily assignments into hands on learning experiences, collaborating with the national and international business community; students are able to develop personal relationships with corporate companies.
Each student is able to learn in a comprehensive state of the art atmosphere along with advanced research and highly accredited staff. Dr. Ramos quotes, "Many of the students that take part in the Study Abroad program, always want to go on another trip, however one of the problems that they face is that they are finishing their undergraduate degree and aren't applicable for the program. She says that her advice to students who do want to take part in the Study Abroad program is that they should take their first trip in the beginning of the undergraduate degree. That way if they do decide to take another experience, they are able to.
Each international trip is accompanied by two teachers, Mrs. Teresa Tarazi and Dr. Loretta Ramos. Both women are part of the FCC teaching staff and are highly educated in a variety of areas such as English, Cultural Studies and Law. Mrs. Tarazi has earned two Bachelor of Arts degrees from CSU in both English and Chicano-Latin Studies. Additionally, she is accredited with a Master's of Arts degree in English from Fresno Pacific University. Mrs. Tarazi has been a full time teacher at FCC since 2000, teaching all courses such as creative writing, literature, critical thinking and preparatory development courses.
Dr. Loretta Ramos graduated from University of Southern California with two Bachelor of Arts degrees, in Speech Communication and Women Studies. Dr. Ramos has received her Master of Arts degree in Communication and holds her Juris doctor degree from the San Joaquin College of Law. She has been involved in many study abroad trips, traveling to Mexico and many European capitals. Dr. Ramos has been part of the FCC staff since 1993, teaching courses in speech such as group, interpersonal communication and argumentation.
The Study Abroad program is offered on a first come basis, each trip accommodates twenty to twenty five students that apply through an application process. The process is simple and requires each student to have at least a 2.0 GPA and the cost for the trip expense. The trip fees vary from $3,000-$8,000, the cost expenses include home stay accommodation, transport travel pass, damage deposit, membership access, and medical insurance. The fee excludes airfare, personal expenses and food cost. According to Dr. Ramos, she states that "it is a perfect experience for students to take part in, especially with the low traveling costs these days; you can get a round trip for a very inexpensive price".
The expenses may seem extraordinary; however, the study abroad faculty and coordinators assist students in raising the cost for the trip. There are a variety of additional financial options to cover the cost of the trip such as Scholarships, financial aid and Loans; there are specified meetings conducted by the Study Abroad committee that include ways to afford the educational trip.
Study Abroad is one of the most fantastic educational opportunities combining rigorous academics with communication, critical thinking, research, and problem solving. According to the Study Abroad faculty, Dr. Ramos, enthusiastically quotes her experience as "extremely remarkable, I wish this program was offered when I was in college". Studying in a new atmosphere and culture offers students a chance to explore a variety of ways to achieve their career goals, and make a systematic change in their daily education and positively influence the future of their careers.
An informational meeting for the 2010 spring semester trip to London will be offered on November 18, 2009 at 6 p.m. at the District office, in the boardroom to all students who are interested in the program and want to learn more about the trip to London. There will be financial aid, and student loan staff at the meeting, offering their assistance to all students interested.
About the Writer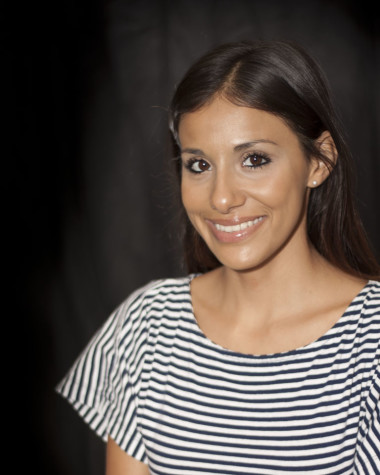 Sydney Excinia, Business Manager
Follow @MissSydneyMonet
// Sydney Monet Excinia was born and raised in Fresno, Cali. The eldest of three children, she quickly realized how her role as...