Coaches, Players React to Spring 1 Season Cancelation, Have Hope For Spring 2
In December 2020, Fresno City College President Carole Goldsmith announced that 11 of FCC's sports teams that fall into the "Spring 1" category will not compete in the upcoming season. 
The "spring 1" sports category consists of football, wrestling, men's and women's soccer, men's and women's basketball, women's water polo, women's golf, women's volleyball, and men's and women's cross country
The decision was made, "Out of an abundance of caution and care," Goldsmith said.
How have coaches and players prepared for these unique circumstances and reacted to this news?
One of the coaches who unfortunately lost their season was head coach of the women's soccer team, Oliver Germond. 
"I'm not surprised but I am disappointed for the kids but their safety should be the first priority. Hopefully, we can be back in the fall," he said. 
Players felt the same way. 
Forward on the team, Megan Galvan, said the season being canceled was devastating especially since they got to practice a bit during the fall and were able to progress as a team.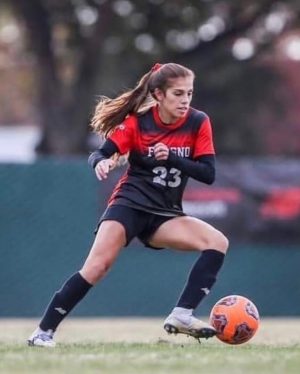 "We thought spring would be a go for sure, so it was disappointing when it was canceled once again," she told The Rampage. 
Despite not being able to compete, Germond has provided his players with workouts to do on their own in order to keep them active. 
Outside Midfielder Brooke Wristen admitted that, "At times it was hard to find the motivation to workout because of the thought of not playing.  My hope of playing is what keeps me in line to stay in shape."
Moving forward, Germond hopes the cancelation of this season does not impact future players and coaches in the sport as well. 
 Like almost everything else, recruiting had to be done a different way than normal.  
High school sports have also been canceled, which made it difficult to find players to recruit.  
Instead of going and recruiting in person, it had to be done via Zoom.
Germond said the process was fine but admits that it is easier to get a connection in-person. 
In addition, the coaches luckily have kept notes from the past years of all the juniors and seniors.
There is currently not a definite plan for sports in fall 2021 but Germond hopes it can be figured out for the rest of the athletes at the school.  
 "As humans, we need that interaction of being around their teammates and friends," he said.  "It's tough for the kids because schools like Fresno State and Fresno Pacific get to have seasons and some of the players know each other in the community." 
With the COVID-19 vaccine currently being distributed, Germond expects things to slowly go back to normal and plans on having a season in the fall.
An announcement regarding "Spring 2" sports, which consists of badminton, softball, baseball, women's beach volleyball, women's swim and dive, men's golf, men's and women's tennis and track & field, will be made in late February.  
If approved, the "spring 2" season will run from March 27 to June 23. 
Women's beach volleyball, one of the "spring 2" sports teams, still has hope they will compete this year. 
Head coach of the team, Kieran Roblee, said they are proceeding forward and are hoping to have a season.  
Last year, the season was canceled while the team was 7-1 and ranked 3rd in the state. Roblee said the cancellation was a tough blow.  
In preparation for the season, in case it does happen, the beach volleyball team is training while following all the safety precautions required.
"We follow the protocol with our setup, spacing, our contact, and making sure we have sanitizer and making sure our equipment is clean," she said.  "It's the utmost importance to keep our athletes safe."
The coaches and student-athletes have had to adapt and make changes they weren't expecting to make but are still following protocols for the better safety of their teams and teammates.
Wristen wants to get back to playing but only in a safe manner. 
"I would feel safe playing if we and the teams we faced took the necessary precautions," she said. "At this point, I feel like everybody would do anything to play. It's been too long."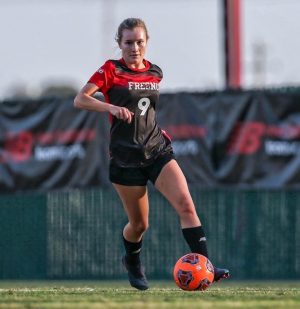 Galvan said she would also feel safe playing again because the team would have to get a COVID-19 test beforehand so there would not be much to worry about. 
More information regarding the "spring 2" sports season will be announced soon.