Rams Still Finding Footing as Fall Camp Winds Down
Hang on for a minute...we're trying to find some more stories you might like.
The Fresno City College football team is still trying to find its footing as they held their red and white scrimmage in from of a small crowd at Ratcliffe Stadium on Saturday August 18. The scrimmage which started at 6 pm was treated as if it were game day as the team went through special team drills, as well as running multiple series between the offense and defense.
FCC's offense seemed to be running on all cylinders as the run game was showcased in full effect as the first team offense took the field and ran with ease for the first few series. The second team offense time on the field was more of the same as Offense Coordinator Mark Hetherington was feed his back which opened up the play action for his offense.
After a brief intermission the defense was able get in a groove as they began to hold their own as the offense began to become stagnant after starting off the first couple off series so strong.
While simulating play calls in the red zone the offense were unable to take advantage of the short field with a dropped pass to wide open received summed up a series that saw multiple stops by the defense.
While there are still some aspects of this team that leave room for improvement such as both sides of the ball were flagged for numerous infractions as there was a referee crew present for the scrimmage. And being able to finish drives when in the red zone both sides of the ball had their high points and seemed to be evenly matched.
The question is whether they will be ready for their season opener against Santa Rosa on September 1 as camp begins to wind down. And with one more scrimmage against Chabot on August 23 hopefully this team will be able to work out all the kinks before than.
And in a moment of solitude Coach Tony Caviglia gathered the 2018-2019 FCC Rams in front of the Wall of Fame outside Ratcliffe Stadium on the eve of the 2018 Wall of Fame dinner.
Caviglia gave a quick speech on what it takes to be a ram and giving words of encouragement, as did current coaches and Wall of Fame athletes Hetherington inducted in 2010 and outside linebackers coach Dennis Randle who was inducted in 2017.

About the Contributor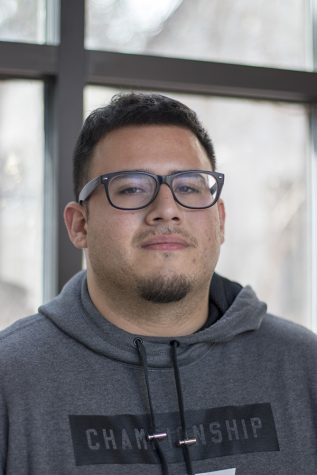 Anthony De Leon, Sports Editor
Anthony De Leon is a 23 year old 3rd year Fresno City College student and is starting his third semester writing for The Rampage and his second semester...