Soccer Team advances to Final Four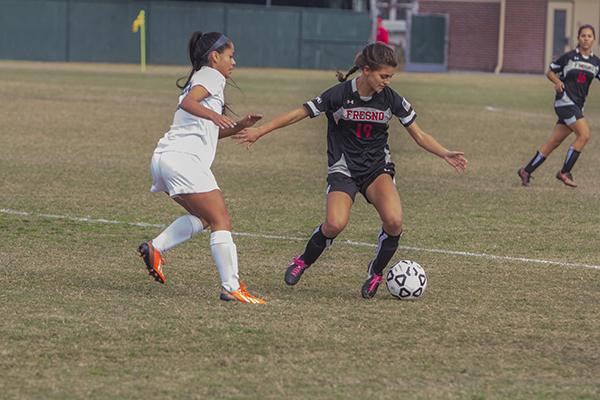 Rams have outscored opponets 9-0 in their three playoff games, headed to fourth final four in Germond's tenure as coach
Fresno City College women's soccer team is having the season for the ages, and with a current undefeated record of 22-0-2, the team has advanced to the State Final Four which will be held at Mt. San Antonio College on Dec. 5-7.
"It seems like every time we are faced with a different challenge, this team finds a way to come out on top," said sophomore midfielder, Vanessa Penuna  who scored 2 goals in the Rams 3-0 victory against Sierra College on  November 29.
"It never surprises me, the things that we are capable of doing, so going to this final four and meeting up with the best of the best, I know we will put a fight and ultimately try our very best to come out on top, proving why we are #1 in state," said Penuna.
The Rams have remained undefeated this season, they've won 15 consecutive games since their tie against  Pierce College on Sept. 26.
The Rams have broken a few team records throughout this season — most goals scored in a season (98), fewest goals allowed (7), and shutouts (19). "It's the fourth time we've made it to the final four. Our goal is to get there every year. I feel excited to have a chance to be in the final four because anything can happen when you get there. We want to win a state championship," said Head Coach Oliver Germond. "I'm very excited for our girls to experience the final four."
Germond said that reaching the final four will create opportunities for the players. "It's a very special event and will help them get seen by many four-year schools," he said. "This is all about them not me. I just try and guide them in the right path.
Sophmores Rianna Chavez,  Jannely Rangel, Maricruz Chapa, and Vanessa Penuna all scored in the double digits this season, scoring 64 of the Rams 98 goals.
Freshman, Mel Harris, scored 11 goals in a great first season with the Rams.
FCC will have its toughest test of the season on Dec. 5 when they play defending state champions Cerritos College. Cerritos has a 16-0 winning streak and has scored a total of 133 goals, the most goals scored in the state and are ranked No. 2 after FCC.
About the Writer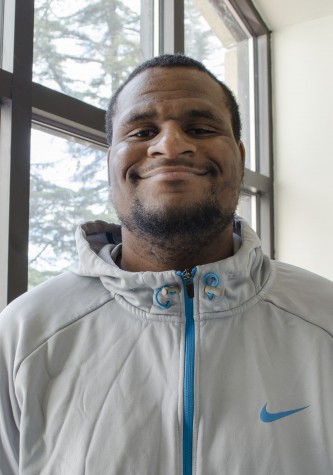 Keaundrey Clark, Sports Editor
Keaundrey is in his fifth semester at Fresno City College and at the Rampage. He's been the sports editor for a year. He was born January 10, 1993 and...