Why Social Media is Essential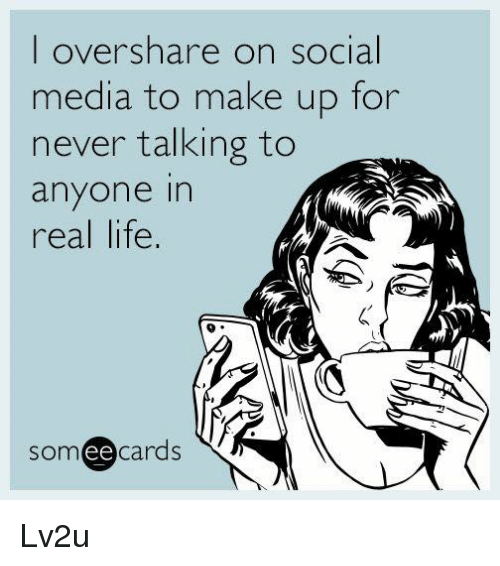 As I scroll down my Facebook page, I often see people's posts complaining about how much personal information others share on their social media pages. These posts belittle others in a very condescending and subjective manner.
Although I can understand why most people don't want to know that you just took out the trash or are getting ready to brush your teeth, there are other times when sharing information on social media have proven to be absolutely essential for the well being of others.
You don't have to take my word for it, just ask A&E Real Crime reporter, Laura Dorwart.
For example, in the case of Cheyenne Rose Antoine and Brittney Gargol, the two teens were friends and took a picture together and posted it on Facebook. I'm sure their mutual friends on Facebook had no idea it would likely be the last time they would see Brittney alive.
Brittney's body was found on the side of the road in March of 2015 with a fashionable black belt lying next to her body; police assumed the belt to be the murder weapon.
Guess what? Turns out it was, and the picture uploaded to Facebook was key evidence in convicting Cheyenne who pled guilty to manslaughter and received seven years in prison. Sad and crazy, right?
And what about the emotional Facebook Live videos Kalvon Hawkins uploaded, pleading with the public to help him solve the murder of his 17 year old daughter NeKeisha Hodges-Hawkins, who was shot in the back of the head after leaving a party?
These videos evoked enough emotion within the community that, ultimately, a man by the name of Charles Gerron was arrested and convicted about a month later.  
"In the event a victim and/or their family desires multiple people to hear what happened to them, or seeks help from the public, social media reaches a broader segment of people faster," Kevin Urbanczyk, chief of operations at Michigan City Police Department in Indiana, said to Dorwart.
Let's not forget the overwhelming amount of new research that shows social media can actually impact one's mental health in a positive way.
Kevin Naruse, of Paintedbrain.org explained, "Exposure to Facebook has been called 'emotionally contagious,'" and that social media addiction has become a pandemic among teens. Yet there are still reasons to search for the rainbow in the eye of the storm.
"Concerns about negative impacts of social media have dominated public debate. However, recent studies show there are clear health benefits to being online and connected," Joanna Egan of Women's Health, stated.
    "Relieving social isolation and loneliness by opening up new communication pathways"- people with mental illness open up and remain incognito at the same time

   "Inspire healthy lifestyle changes"- sharing health goals publicly makes you feel accountable to uphold those goals and "positive emotional contagion" betters chances of eating healthier or quitting drinking

   "Aid medical research for mental health professionals"- researchers use social media platforms to collect and analyze data in a way they were unable to before

   "Make social support and interventions possible"- people with thoughts of suicide reach out through social media at times. New sites allow for suicidal individuals to connect with help, even receive inspirational text messages and info supporting recovery

   "Build community by joining local meetups"- Meetup.com and Tweetups are platforms that allow users to connect with like-minded individuals in face-to-face interactions, pulling them away from the screen into the real world

   "Strengthen existing relationships"- for reasons including distance, or even physical disabilities that hinder travel, some use social media to maintain already established relationships

   "Provide teens with opportunities to develop technical skills needed to function in society"- some people simply can't share their inner feelings with the people closest to them. Social media allows them opportunity to do so "which in itself is therapeutic"
So before you cut the cord, ditch those happy-go-lucky URLs, or uninstall those overused apps, just try to think about the brighter side of social media.
Like more inspirational pages on Facebook.
Follow more intellectual people on Twitter.
And, honestly, just hit the unfollow or block button on ANY social media site if you don't like what you see.
It's that simple, people.
You have full control of your eye and ear gate and the media you consume and share.
About the Writer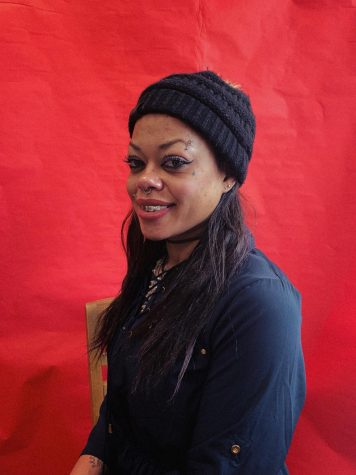 Tamika Rey, News Editor & Business Manager
Tamika Angie Rey is a 32-year-old second year college student who is striving to become a professional journalist. She is currently majoring in journalism...