Tzu Chi Mobile Clinic Offering Free Services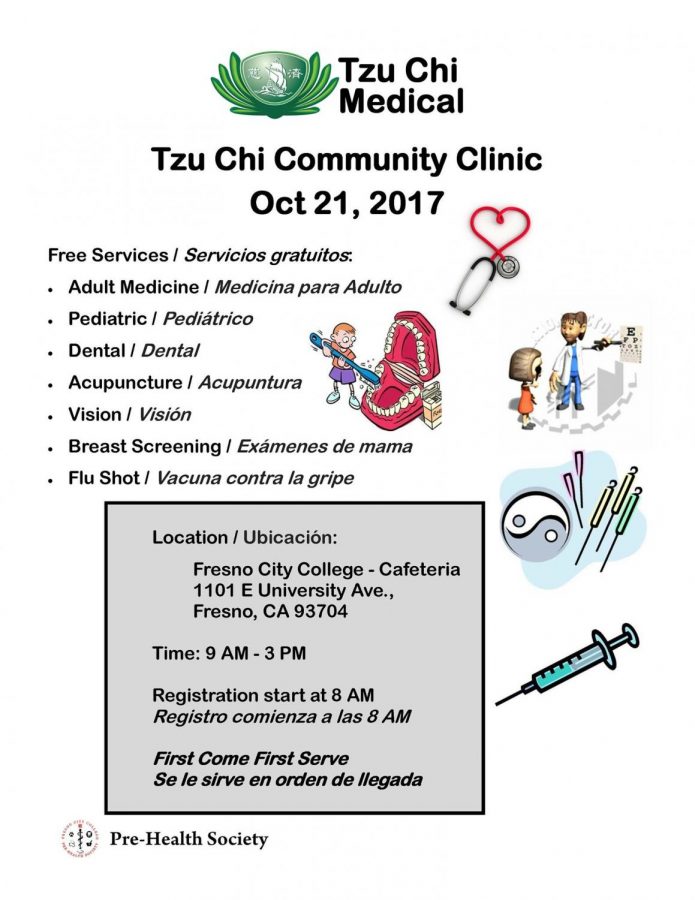 The Tzu Chi Mobile Clinic will be offering free medical services at the Fresno City College cafeteria on Saturday, Oct. 21 from 9 a.m. to 3 p.m.
Students who would like to take advantage of these services can choose from adult medicine services, pediatric services, dental services, acupuncture, vision, breast screenings and flu shots.
Along with health services, they provide health education to residents of income disadvantage.
Registration for these free services will begin on the same day at 8 a.m.
The Tzu Chi Mobile Clinic of Fresno is celebrating their 15th anniversary.
Tzu Chi Mobile Clinic's mission statement says they intend to provide services to those regardless of age, gender, race or religious affiliations.