Bolt to College to Streamline Commuting
Fresno City College students who live in west Fresno County can look forward to ride sharing to school now, thanks to a new initiative that offers students a more efficient way to commute to campus.
Bolt to College, a carpool service, will address the issues of limited parking and vehicle congestion on campus, according to objectives defined by the CALSTART program.
Bolt to College will use the new Chevrolet Volt EV to transport students to and from campus, and offers door-to-door service for students from the Kerman area. Students must pay a $10 fee and be subscribed to the monthly service to be able to take advantage of the benefits this program offers; the service will not run on weekends.
According to FCC spokeswoman Kathy Bonilla, the service will begin in the fall and if Bolt to College service successfully meets program objectives after the initial 18-month trial period, the service is expected to expand to other areas in West Fresno County.
Leonel Zamora, of San Joaquin, told ABC 30 news in an interview on March 2, "Right now, I don't have a job, so I don't have enough money to be wasting on fuel, so the rideshare program would be beneficial to me."
In addition to eliminating parking hassles and reducing carbon emissions on campus, the new service will reduce the financial burden for many students from the San Joaquin valley. For those whose round trip commutes average 35 miles per day, the Bolt To College service can save students up to $3,000 per school year in automobile fees and gas alone, CALSTART personnel shared during a conference held on the Fresno City College campus on March 3.
"We are trying to use energy-efficient, new technology to reduce the carbon footprint, and also reduce the load on our parking," said Carole Goldsmith, FCC president, of the new service.
The current local transit services from Fresno County Rural Transit Agency does not serve the FCC area, so in order to reach the campus, students must transfer and connect to a bus in downtown Fresno.
The project is funded by the member-supported organization CALSTART, which received a $750,000 grant by the California Energy Commission to develop a hybrid ride share service.   
About the Contributor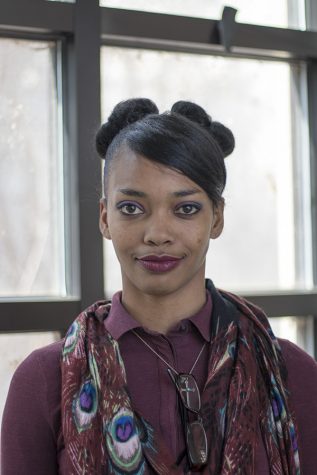 Loren Marcotte, Reporter