After Attempted Burglary, New Police Chief Says Bike Theft is Preventable
More stories from Payton Hartung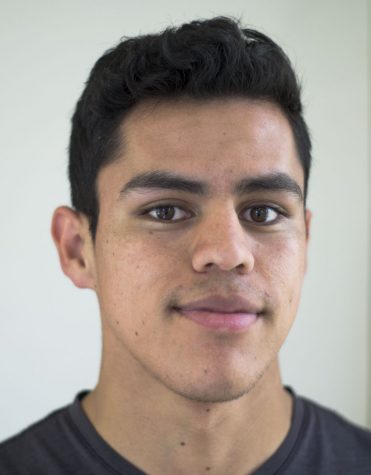 More stories from Cresencio Rodriguez
Two Fresno City College students are being hailed as heroes after helping nab a man suspected of stealing a bicycle from campus on Friday.
Around 9:45 a.m., State Center Community College District Police Sgt. Pat Jackson said an FCC student identified as Christopher Lander was walking between the Math and Science Building and the college theater when he noticed a man sitting at a bench near the bike racks.
Jackson said the student noticed the man with a bicycle on his lap and what looked like a bolt cutter wrapped in a rag.
As Lander continued walking, he slowly turned around noticed the man was cutting the cable off a parked bicycle at the bike rack, Jackson said.
Jackson said Lander yelled at the suspect, but he began getting away in the bike he appeared to have stolen. Lander reportedly jumped on the bike that previously sat on the man's lap and a chase ensued.
Another student, identified by Sgt. Jackson as Brandon Aguilar, noticed the chase and jumped in to offer his assistance, phoning Fresno police. A few block southeast of campus, the suspect was caught and the bikes were taken away.
The owner of the stolen bike was student Mario Martinez, Jackson said.
"It's not very often you have a good citizen," Jackson said.
Bicycle theft is a common occurrence on the FCC campus, and in 2015 alone, 39 bikes were stolen. The new chief of police for the district said bike owners can help in the fight to limit bike theft on campus.
The best tactic, Dave Paris said, is to take some preventive measures before any theft happens. He said the likelihood of a recovery of a bicycle after it has been stolen is an "extremely low percentage."
Bike theft can happen to anyone, Paris said, and bike riders should take all measures to decrease the chance of getting their bicycle stolen.
SCCCD Police took several measures to prevent theft on the first day of school.
"We sent an officer out there in the central part of the plaza and made folks aware that if you're riding a bike, come register it with us, so we have a record of the serial number, and a photograph of it."
His office posted fliers on most bike racks. The flier encourages the college community to make the police department, located east of campus, aware that a bike is used as a form of commute. Students can call 559-225-5911 to get more information on how to register bikes.
According to SCCCD police, the best way to secure a bike is to register it and use a U-Lock.
"They are difficult because it's got a barrel key to it; it's a little harder to get into," Paris explained. Potential bike thieves are not able to cut the U-Lock with a bolt cutter unlike most bicycle cable locks.
About the Contributor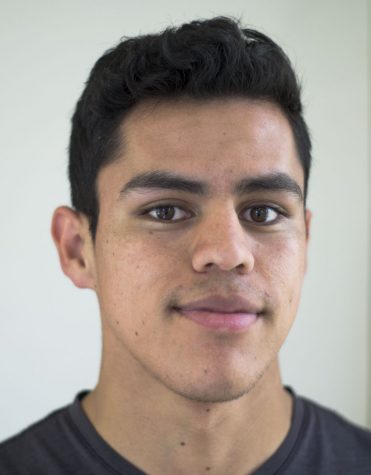 Cresencio Rodriguez, Editor-in-Chief
Cresencio Rodriguez-Delgado has led the Rampage for four semesters as the Editor in Chief. Cresencio joined the Rampage on January 12, 2014 and has reported...