Clerk Alleges Cover-up of Funds Missing in Student Activities Office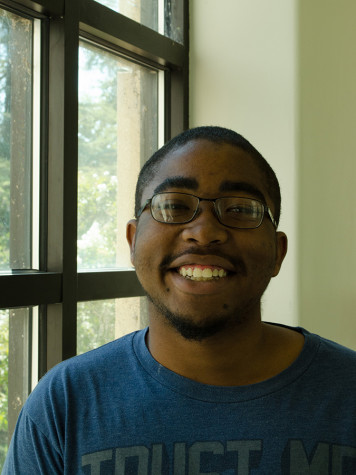 More stories from Patrick Forrest
An accounting clerk at Fresno City College is alleging that approximately $2,110 is missing from the Associated Students Government's account managed by the Student Activities office.
Linda Sanchez, who is currently facing battery charges and on leave with pay, said she first brought the concerns to Cheryl Sullivan, vice president of administrative services and later, to the State Center Community College District police department.
"I've done the chain of command," Sanchez said. "I've done the police report and they're still here. Nothing has happened."
Sanchez said she discovered the discrepancy in accounting after she returned to her job after four months of "stress leave."
She said that after two weeks back on the job, she found that $181 was missing from the quarter machine in the game room, and also $1,000 and $1,119 missing from the adventure and communications committees respectively.
According to business office records, a total of $2,119 was signed out of the Associated Student Government budget for use by both committees. Both of these withdrawals were signed off by Sean Henderson, director of student activities director and ASG advisor.
Sanchez says that the $1,119 given to the communications committee is completely unaccounted for but the adventure committee money is a different story.
The adventure committee's money was given to Garrett Hale, student trustee and adventure committee chair, who went to Best Buy to purchase a GoPro camera. He returned both the receipt and the change, totaling over $700, to Sean Henderson. This story is corroborated by Sanchez, Henderson and Hale.
According to Sanchez, Henderson explained that he gave the receipt, among other proof of transaction, to "Penny in the business office." She checked with Michael Coppedge, accounting technician at the business office, but couldn't get any evidence of the exchange.
In a Feb. 23, 2015 email from Coppedge to Henderson, Coppedge asked for the two receipts; he forwarded the email to Sanchez on March 16.
"There's no accounting for it," Sanchez said. "I gave all of this information to Cheryl Sullivan on [March 18], to no response."
Sullivan, vice-president of Administrative Services, however challenged Sanchez's claims.
"There absolutely was [an investigation]," Sullivan said. "There was no evidence of some of the things that were being claimed, such as 'embezzlement'."
The results of the investigation found that the missing funds were in Sean Henderson's possession for too long, and that resulted in the ways that many of the things began to get "misconstrued."
"What I have learned from all of this is that there is a 15 day deadline to return funds," Henderson said. "I didn't know that before, but I certainly do know."
Henderson claims that with his accountant clerk being out for an extended period of time he warned that things "may get sloppy."
"I've asked for help," Henderson said. "You leave us without executive, important staff members and we're going to take a hit after that."
Although he understands his mistake, Henderson still wonders why the allegations were made against him.
Sanchez admits, however, that people may dismiss her as a "disgruntled employee".
"Yes, I'm a disgruntled employee," Sanchez said. "Yes, I have a claim against the district for violating my American with Disabilities act accommodations."
A few hours after Sanchez brought her concerns to the district police on March 20, she was arrested and charged with battery for an incident involving a student aide in the Student Activities office.
About the Contributor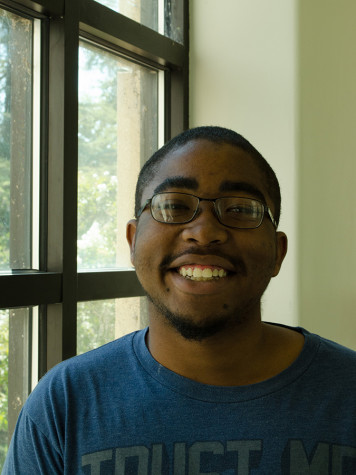 Patrick Forrest, Reporter
Follow @forrestp8
// Patrick is in his fifth semester at Fresno City College and at the Rampage. He was born Feb. 5, 1994 and raised in Chicago his entire...