New Gary Soto play may come to FCC
Fresno native and award-winning poet Gary Soto wants to bring his new musical that focuses on the challenges of undocumented teenagers to Fresno City College.
The musical, "In and Out of Shadows," tells approximately 60 stories from undocumented students, according to Emily Klion, director of the Marsh Youth Theater in San Francisco.
Klion approached Soto to join her in making the musical a reality. Klion said that Soto, the son of Mexican immigrants, felt a bit hesitant to take part in the project as it touched a controversial topic.
Soon after, Soto signed on to write the play. But Klion said he insisted that if the show were to ever go on the road the first stop should be his alma mater, FCC.
Sean Henderson, Director of Student Activities at Fresno City College, received an email from Soto on Sunday, Feb. 9 informing him of Soto's intentions to bring the performance to our campus.
"It is my belief the definition of education is the never ending pursuit of the truth," said Henderson, defending Soto's intentions of bringing his performance to the college.
Henderson believes performances like these are important here at Fresno City College. "They break down the walls of ignorance and spark dialogue on meaningful events" Henderson said.
According to Henderson, Soto has asked local organizations for grant funding to produce the traveling play and will know by April if they are successful. If approved, the musical would be held in November 2014 in the FCC Main Stage Theatre.
Should Soto's performance make its way to our campus, "Students Without Borders" advisor Perry Angle said he would like for "FCC students to learn from the stories that the student performers bring with them."
Angle believes that music and theater are powerful ways to communicate, and he feels glad to hear that Fresno City College will possibly host a performance like Soto's. Angle hopes students walk away with a deeper understanding of what "living in the shadows" means.
Angle added that "Students Without Borders" strives to convey a similar message. He said, "I hope everyone takes away a more humane and compassionate view of people who live in the shadows."
About the Writer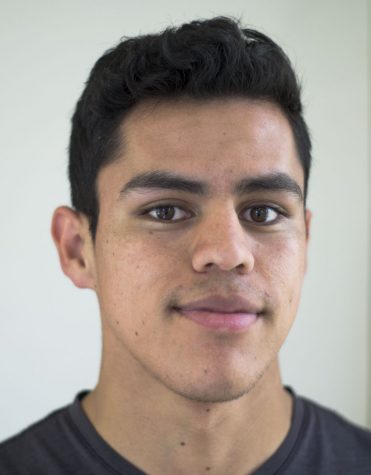 Cresencio Rodriguez, Editor-in-Chief
Cresencio Rodriguez-Delgado has led the Rampage for four semesters as the Editor in Chief. Cresencio joined the Rampage on January 12, 2014 and has reported...