Fresno City College Music Department's Rams Online Artist Recitals web Series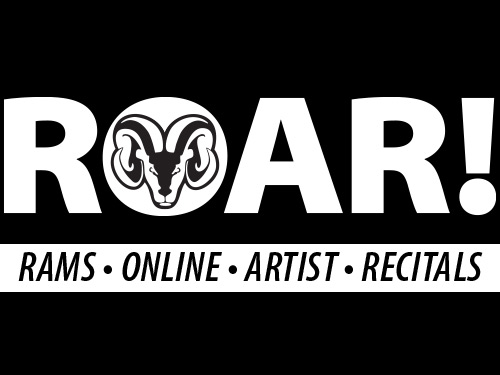 Fresno City College's Music Department created a web series called Rams Online Artist Recitals, also known as ROAR, which highlights some students in a digital setting. 
ROAR was created in the fall of 2020 to replace the usual in-person recitals music majors have at the end of the semester. 
Organizers of the ROAR series decided to do several episodes to give students participating a chance to be highlighted for their work. 
For instance, when ROAR first debuted they had a total of 13 episodes highlighting the 13 students that were picked.
Kevin Cooper, a music instructor and chairman of the music department at FCC, said ROAR showcases a variety of disciplines such as piano, guitar, voice and instrumental music. 
The music department is proud to feature FCC's commercial music program in the series.
The program was brought to FCC by faculty member Chris Brady and has grown tremendously, according to Cooper. 
Students who are music majors and are willing to participate in the ROAR series must fill out a form and will be chosen by the staff of the music department. 
The staff will evaluate the students' work throughout the semester and decide who they will showcase.
Students who are chosen will be provided with microphones by the music department to help them capture the sound of their music.
According to Cooper, ROAR continues to help students grow and build stamina when it comes to performance anxiety because students need that experience of performing for an audience to excel at their craft. 
Beth Robertson, an FCC student who is working towards her guitar performance certificate, believes the ROAR series is a cool experience to showcase different talents and said, "Its recognition for hard work that you put into something." 
Robertson described the experience was like practicing your craft for a large amount of time  until it is perfect to showcase.
Some technical difficulties Robertson faced include getting the audio quality right and getting her camera to focus correctly because for this recital one would want to capture everything perfectly as possible.
After all students have submitted their videos, Cooper takes all of them and uploads them to be watched by others on YouTube. 
Cooper hopes the ROAR series will help other people keep making and appreciating music during this time. 
Robertson believes it can show people how diverse the music program is because one gets to see many students of different age ranges featured in the series. 
The ROAR series can be viewed on FCC's Fine Performing and Communication Arts Youtube channel or the Music At City Facebook page.