The Obscurity Zeitgeist: A New Class of Self-Love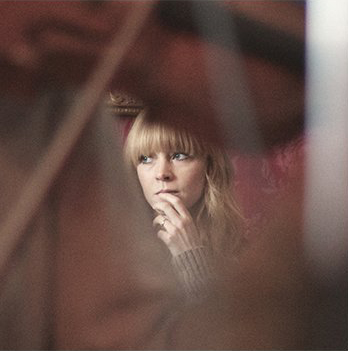 Story By: John Bruce, Entertainment Editor
March 11, 2020
Everyone wants to be in on the next big thing. Bands and musicians are born from underground movements and the biggest artists constantly praise their day one followers, but how do people find out about musicians before they hit it big? John Bruce discusses exactly these kinds of bands and solo artists in The Obscurity Zeitgeist, a bi-weekly column shedding light on the people responsible for the next big thing you don't know about.
Love and music are not strangers. In fact the first installment of this column, talking about 070Shake's "Modus Vivendi," focused heavily on the themes of love in the album.
Whether it's Taylor Swift's early brand of break-up songs or Carly Rae Jepsen's brand of hopelessly romantic and emotional love songs or pretty much any rockabilly song from the '50s talking about how much you love your baby, love and music are well acquainted.
One type of love often untouched by music though is self-love. Not the kind of confident self-love from Lizzo or Demi Lovato, but a deep analysis of loving yourself through pain and happiness and good times and not so good times.
Lucy Rose has been on my radar for a very long time. She first came across my rotation when she was featured on a Logic song in 2015 and her voice captivated me from the first second I heard it. Rose's third album "Something's Changing" released in July 2017 and it furthered the depth of theme and emotion prevalent throughout her first album and delved into loving one's self no matter what.
"I bet you thought I'd grow out of these habits/Forgive me, I'm​ the same"
It's not a complicated album. Musically, Rose's warm and cozy guitar strumming and light percussion frames the lighthearted songs about meeting a love interest in the summer or establishing a closer relationship with a partner. More serious songs about loves had and loves lost or about a tumultuous childhood are framed by a colder and more distant piano or bass guitar.
Lyrically Rose may discuss being in love with another person, but the romantic interest takes a back seat to her own growth as a person and she emerges as—rightfully so—the protagonist in her own story.
In "Love Song," for instance, Rose speaks to the power someone can have in changing another person's worldview. It's one part of this album that shows the importance of exploring all of one's emotions and how to be true to one's self through all sorts of relationships. To her, being in love with another is easy when her partner doesn't challenge her, but when someone makes her think and change, it may be more difficult but far more rewarding.
Another song, "Floral Dresses," allowed Rose to open up about her relationship with her parents and how her and her sisters navigated a particularly terse view on how girls should behave. In this way, she expertly tells a story of how rebellious children coped with overbearing parents while not being hamfisted and isolationist.
She croons over a melancholic bass and heavy percussion track that allows her to cry out in pain, trying to thwart the reality, but ultimately she finds herself resigned to the situation despite her emotions or longing for her relationship to be different.
These messages dotted across the album paint the picture of a loving and caring protagonist who wants to move on from past failures, but sometimes cannot seem to do so even in the arms of another wonderful love.
"Feeling it all. Feeling it all, all the good, the bad, the happy, the sad."
In fact that constant love interest giving Rose hope and comfort while she battles plagues of self-doubt and depression seems to be the same person in every song.
"Something's Changing" is a split album. At one point, Rose is riding the high of having a confidant and a trusting life partner and the next she is lamenting a lost chance to have had a potential relationship or her broken relationship with her parents or how deeply she mourns the impermanence of home.
It's all something that comes in waves. She has an uncanny talent to sing with such soul and emotion that all of those pent-up frustrations and regret washes over the listener in a pool of bittersweet woe.
From the beginning track—appropriately enough titled "Intro"—to the last track "I Can't Change It All," Rose shows us inside her internal struggle to move past her own misgivings and pressure from within as a creative. Everything culminates in the final track without a completely optimistic ending.
Indeed, Rose can't change it all and the resolution is simply that she must keep going, keep moving forward and dealing with her mistakes while taking solace in the good decisions she has made.
"I'm nothing like the vision you once formed/So far from perfect, this you can't ignore"
As I said earlier, Rose's first album is most like this one. With her second album, "Work It Out," she adopted a poppier and more optimistic take on life which felt like a betrayal of her first effort, "Like I Used To," which provided vignettes of a woman trying to find success in contemporary Britain.
"Something's Changing" was a return to form for Rose and instead of providing vague stories about someone in the third-person, she thrusts herself into the plot and tells her story unabashedly with warts and all. Rose even continued these themes diving more into her mental health with her 2019 release "No Words Left," but "Something's Changing" is a more cohesive collection far less chaotic than her fourth work.
It's a vulnerable, emotional and excellent album for all kinds of moods. Rose is able to give a masterclass in how love from the outside is able to influence one's love for themselves on the inside. There is much like this out there, but each lyric sung and note plays hits hard with an impact like no other.
Quite simply, "Something's Changing" is the best album you're not listening to.
As is the nature of the column, John is always looking for new bands and musicians to write about. Please send in recommendations for artists to be included in this column to [email protected]
About the Writer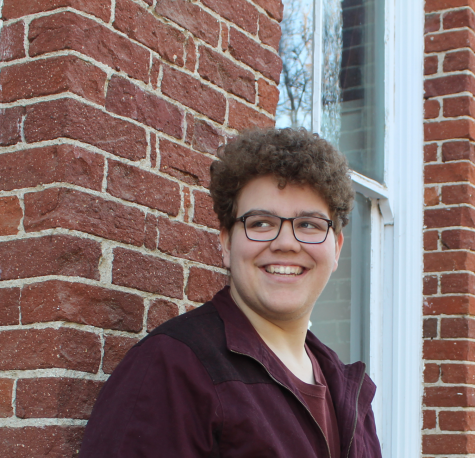 John Bruce, Entertainment Editor
John Bruce is a 19-year-old communications major writing for the Rampage as Entertainment editor. He was born and raised in Visalia, but recently moved...