The Obscurity Zeitgeist: The New Vanguards of Folk Music
Story By: John Bruce, Entertainment Editor
February 12, 2020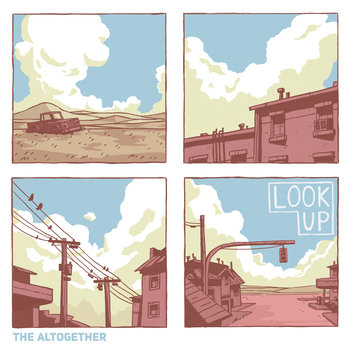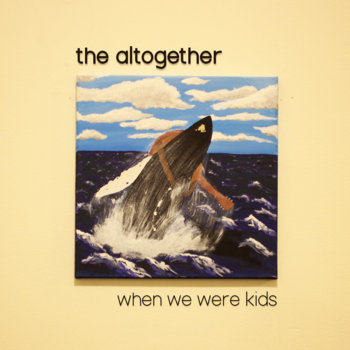 Folk music has taken a hit since the likes of Bob Dylan, Neil Young or John Denver.
It's evolved into light and fun bluegrass, poppy overproduced stale country and an independent hybrid of electronic, old country and sixties 
It's a lost art form, but versions of true folk music have been returning in droves and one three-piece band from Manhattan are the ones saving 
"When you planned your day, baby/did you count on meeting 
The Altogether has released a total of 12 songs over two EPs and two singles and they are bringing back folk music as America once knew 
Guitars, drums and strings dominate the sound, but it takes on an all-too-familiar tone of a melancholic hopeful pessimism present in much of the old style capital-F "
Even ancient American folk had that downtrodden feel to it, indeed it was the focus of the music. Old country and bluegrass stemmed from slave spirituals and grew into an art form preferred by the poor whites and blacks of post-Civil War American South and the Appalachian 
Think of the Soggy Bottom Boys from "O Brother, Where Art Thou?" A ragtag team going across the South and making music and trouble wherever they 
Artists in the mid 1900s began using the genre as an insignia of the counterculture simultaneously protesting war, the status quo and the raucous new "rock and roll" 
Bob Dylan, like The Altogether, commented on life in New York and metropolitan environments in general with one of his earliest works "Talkin' New York." Like John Denver, The Altogether seem to want to speak to nature as a form of spirituality.
For many, folk offered a soft lilting tone backed by an acoustic sound that flew in the face of the norms. In a time of choice and competition, The Altogether is a band doing exactly the same.
"When I lay me down to rest, it's part of some eternal jest/but since you've left me here I've grown"
The opening song "Five Minutes" off the first EP from the band, "Look Up," offers a raucous beginning compared to the other four dreamlike songs on the 17-minute collection.
An acoustic guitar is accompanied by a tenor and bass voice harmonizing on wishing someone farewell. Other themes like the narrator's struggle with depression and the past are featured along with a delightful song about working up the nerve to talk to a stranger on a plane.
Their first work is fun and bright and, though sometimes sad or hopeless, it reminds the listener of the sun shining through dark clouds after a storm.
Off this EP, the best song is easily "Sophie" which laments an old on-again-off-again relationship and the longing of the narrator to make things more serious despite the red flags present throughout the tumultuous romance.
"When We Were Kids," the follow-up EP to "Look Up" follows, as the title suggests, a focus on childhood and childlike wonder at the world.
Two songs in particular stick out as stories that could be told at bedtime. "Emelina, Right or Wrong" and "Billy & Anne" both tell the tale of people on a journey looking for better circumstances than those in which they find themselves at the moment.
From this EP, the best song is far and away "This Manhattan Man" which serves up a gut-wrenchingly poignant take on life in the modern day big city.
Founding member Jonah Scott's sister Sierra Scott joins in this collection to fill out vocals and instrumentals with the other founding member Brian David Gilbert.
Like the vanguards of folk music before them, The Altogether takes elements of calmness and pensive musings and shapes it into a message applicable to anybody and everybody.
"There's only one thing left to say this time/I hope you're fine, goodbye"
Lady Gaga released "Joanne" in October 2016 and it was shocking to see such a vivid, colorful epitome of "pop" music turn country, but even then she couldn't shed her roots. Vulture called it a "slightly frustrating mix of country and EDM," and they're not wrong.
Mitski, an up and coming artist, has her roots in folk but she sometimes tries too hard to make her music appealing to mass consumers. Sometimes certain genres will only appeal to certain people.
In the 2010s, country music became less about family, life and heavy serious topics and more about drinking to pass the time, the reinforcement of traditional conservative values and big green tractors. Musicians moved away from songs about life, love and mortality and toward materialism.
Regardless of preference and artistic ability, genre seems to be experiencing a blend in the mainstream. In a time where independent folk wants to mimic pop and pop wants to mimic independent folk, The Altogether is the one band staying true to their roots and their sound.
They blend new themes with old sound seamlessly and the stories they weave and the language they use can ease anyone out of their daily stress.
Quite simply, "When We Were Kids" and "Look Up" are the best albums you're not listening to.