Collaged Text Gives Human for Scale Life
Philadelphia based artist, Jibade-Khalil Huffman partnered with Fresno City College to bring his installation "Human for Scale" to the Art Space Gallery from March 4, 2019 until April 11, 2019.
As you enter the gallery, the distinct artwork can be observed in motion, as it is projected onto every wall, portraying what is seemingly general text. But upon closer look and observation, the art tells a story unlike any of the other contemporary art that has been exhibited thus far.
"I guess the best place to start is with the idea of wall text. If you think about the last time you went to a museum or gallery there's usually some writing like a text panel on the wall that will kind of give you information about what you are looking at," Elena Harvey Collins, the gallery curator, said.
"And what he's done with this exhibition is take that idea and kind of play with it so we don't really have a kind of explanation of what's going on. Instead, you have in the place of that this poem which is in these kind of fragments that kind of travel around the room," Collins said.
Script containing thought provoking text such as, "'An Ampersand,' a trampled and sanded down Tasmania a tailwind on the surface a sure fire didactic," can be observed and interpreted by art enthusiasts.
Huffman, who was a 2015-16 artist-in-residence at the Studio Museum in Harlem has won multiple awards and has an MFA from Brown University in Literary Arts and an MFA in visual arts from the University of Southern California, according to Collins.
Huffman was able to incorporate FCC's students into his video works as actors. Students are observed in scenes that jump from one perspective to the next quickly, with a soundtrack sampled in part from the 1977 movie "A Piece of the Action" starring Sidney Poitier, Bill Cosby, James Earl Jones, and Sheryl Lee Ralph.
"Sheryl Lee Ralph is railing against what she describes as boogie black folk basically, and them kind of judging her and looking down on her," Collins said. Ralph takes on class and colorism as well, Collins said.
"He is interested in the kind of gap between images and words. So in a lot of his work he'll pair text with film; with (stationary) images and moving images of some kind and when you do that your brain kind of starts to fill in the space," Collins said. The images don't correspond with the text or the audio, she said.
"For me when I look at this I just get lots of kind of different ideas resonating and some things which kind of are sort of disturbing or strange or some things which are really beautiful and kind of flow together," said Collins.
"In other pieces he's looked at our [White] culture's relationship to blackness and black cultural production and what it means to consume that," Collins said. "And I don't think that's as big of a theme in this show but that's certainly like a thing about his work and that's kind of what is coming through in some of his sound on this video."
Huffman will be back March 29 to do a performance in the gallery.
About the Contributors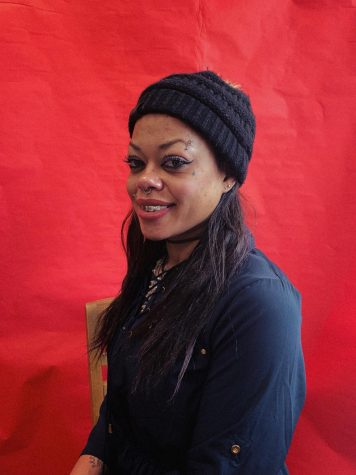 Tamika Rey, News Editor & Business Manager
Tamika Angie Rey is a 32-year-old second year college student who is striving to become a professional journalist. She is currently majoring in journalism...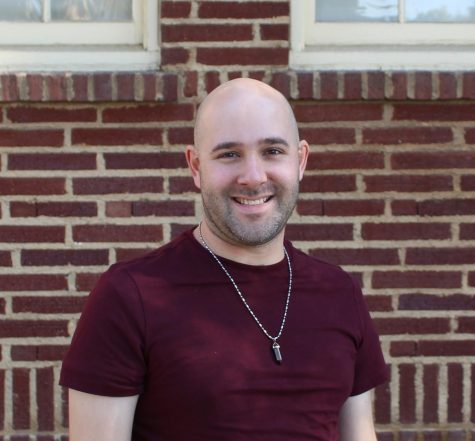 Ben Hensley, Editor-in-Chief
Ben Hensley is a fifth semester journalism student at Fresno City College. Having been with the Rampage for all five semesters, Hensley has progressed...