Freeform Cancels 'The Fosters' to Create A Sequel and Fans Are Not Happy
Hang on for a minute...we're trying to find some more stories you might like.
After five seasons of "The Fosters," Freeform has decided to cancel one of their highest ranking shows, which touches on today's most important political and social issues in society.
On Jan. 3, Freeform officially announced that the show will wrap up their season 5B with the last ten episodes, along with the final three episodes, which will air summer of 2018.
Show-runners announced that the decision to cancel the show is to create a sequel starring Callie (Maia Mitchell) and Mariana (Cierra Ramirez) and their lives after high school.
Fans are extremely disappointed at the decision to cancel the show to solely focus on a sequel, as this takes from the soul purpose of how groundbreaking this show has been for fans.
Fans and cast members of "The Fosters" have taken to Twitter with outrage, using the hashtag #RenewTheFosters.  
Scrolling through the hashtag, you will find unhappy fans and cast members expressing their opinions as to why this show is important now, more than ever.
Last fall, the fate of the show was brought to fans' attention via producer Bradley Bredeweg tweeting, "As u all know, producers can work on many projects. We await word from our network as to the future of #TheFosters, our first love."
As u all know, producers can work on many projects. We await word from our network as to the future of #TheFosters, our first love. https://t.co/ZKmzCoOUkP

— Bradley Bredeweg (@BradleyBredeweg) November 3, 2017
"The Fosters" is about an interracial married same-sex couple who raise their blended biological and adopted children. Every episode has continually fought and made waves for the U.S.'s foster-care system, DACA, LGBTQ rights, POC represenation, and the stigma around mental illness.
Removing the moms, Stef (Teri Polo) and Lena (Sherri Saum), from the storyline will erase representation from the LGBTQ community that so many fans who have grown to see themselves not just represented, but represented accurately.
Just over two years ago, Freeform made the decision to change their name from ABC Family to Freeform, in order to have more creative freedom and avoid the stereotypical standards that the ABC Family network was known for. Therefore, it seems a bit hypocritical to change the direction in which this show is heading, being that a teen drama is what the company is trying to move forward from.
There seems to be more white lies behind the reason this show is being cancelled that fans are dying to have answers to.
According to TVSeriesFinale.com, after last years season finale, The Fosters ranked number two behind Freeform's highest viewed show Pretty Little Liars which has now come to an end. If  The Fosters has a huge following and Freeform's biggest hit show as come to an end, why cancel what is now their biggest money making show and renew other low ranking shows on their network?
Becoming a trending topic on Twitter may not renew the show, but putting attention on it at least holds producers accountable.
Fans at least deserve answers on the decision to cancel a show that has impacted so many people's lives.

About the Writer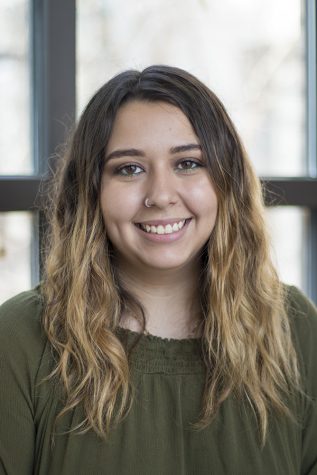 Anjanae Freitas, Entertainment Editor
Anjanae Freitas is a 21-year-old Fresno City College student, and the Art and Entertainment Editor of the Rampage, born and raised in Fresno, CA.
During her time at Fresno City College, she found interest in the field of journalism, where she received her AA in journalism in the spring of 2018. She will continue to pursue her BA at Fresno State University in Mass Communications/Journalism Spring 2019.
One of her passions is poetry, Anjanae connects with poetry because it is an embodiment of the soul and human experience. Through poetry Anjanae as found not just her passion, but a way to mask healing and communicate her vulnerability. Anjanae released her first book of poetry on Amazon Kindle titled Bees & Weeds, in August, 2018.
One of her other passions is photography, which she developed through the many concerts and traveling she has done over the years. During a Katy Perry concert, Anjanae had the opportunity to be in the "Katy Perry 3D" movie.  Throughout all three of these hobbies and attending the film's premiere, she has made connections within the industry where she was given an opportunity to collaborate with Capitol Records Street Team for Katy Perry. Through this line of work, she has been given many invitations to attend different entertainment events in Los Angeles.
Anjanae is leading towards the career field of social media management for the television and film industry. Her biggest accomplishment was having the opportunity to spend a day at Warner Bros. studio for Freeform's hit show "The Fosters." The event was significant in her career because it made Anjanae aware of and passionate about the representation that the television and film industry puts out in our society. Her aspirations in the entertainment industry would be to promote diversity and create strategies for companies to increase their representation of women, minorities, and the LGBTQ community both in front of and behind the camera, and on social media.
Ultimately, Anjanae's career goal is to receive her MA in counseling to become a licensed Family & Marriage therapist.
You can contact Anjanae Freitas at [email protected]