Mike Dana to Be Inducted into Jazz Hall of Fame, Will Retire in May
Before he retires from Fresno City College this May,  Jazz Studies Director Mike Dana will be inducted into the California Alliance for Jazz Hall of Fame in San Jose on Feb. 16.  
Dana is in his 28th and final year as the Jazz Studies director at FCC and will retire at the end of the spring 2018 semester.  
"As I look back at the people that I know that were inducted before me, there are people that I always admired and respected," Dana said. "To be included in that company is an honor."
The California Alliance for Jazz inducts candidates into their Hall of Fame based on their record in benefiting not just the school where they teach, but the broader Jazz community.
Prior to working at FCC, Dana taught within the Fresno Unified School District and has served as a music educator for 36 years.
"It is bittersweet that this will be my last semester teaching here," Dana said.
Beyond his contributions as FCC's Jazz Studies director, Dana credits his numerous accomplishments as a musician for being inducted.
He has composed music that has been distributed and performed around the world.
In 2016, Dana was nominated for a Grammy honoring the top music educator in the nation.  In 2017, he was a guest composer in residence at the University of Montana.
"My love for jazz education is beyond just what I do here at Fresno City College," Dana said. "I take what I love of music and jazz in particular to people all over California, the U.S. and abroad."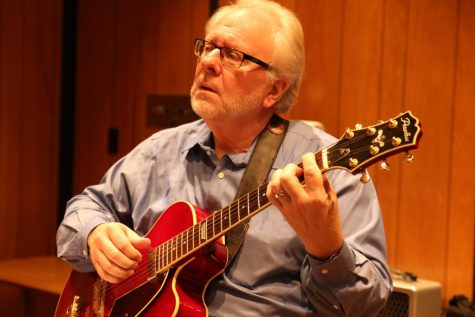 His advice to students is that creativity enhances education.
"Without exploring and enhancing our creative sensibilities, I don't think we would be a complete human being," Dana said and that applies to all, not just music majors.
"People sometimes feel like they either have to pursue music as a major or they have to stop, and that really isn't the case," he explained.
Dana has traveled around the world as an educator. He and his wife Julie Dana, a fellow music educator at FCC, are involved with the jazz education abroad program.
This spring, Dana will travel to Thailand to teach for a week. He will also travel to the island of Cyprus for another week of teaching, followed by a trip to Lebanon.
Along with their involvement in the jazz education abroad program, they currently teach a vocal jazz ensemble class together.
Julie Dana says they have learned a lot from each other's expertise.
"He knew nothing about choral music, and that was all I knew," she said. "I've done jazz before, but not in a way that I do it now because I've learned a lot from him."
Mrs. Dana also said she believes her husband's induction into the California Alliance for Jazz Hall of Fame is well deserved.
"He's really a master educator and it's about time he got something like this," she said. "It's a pretty exciting time for us, and I'm pretty proud of him."
About the Contributor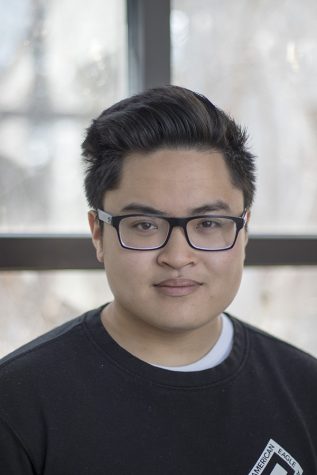 Noah Villaverde, Entertainment Editor
Noah Villaverde is a 21-year-old who currently resides in Fresno, California and is a Mass Communications and Journalism major at Fresno City College....