Mike Dana is Semifinalist for National Award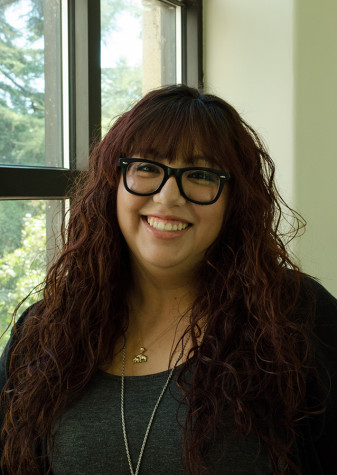 More stories from Viviana Valdez
When Mike Dana, music instructor and director of jazz studies at Fresno City College, found out he was a semifinalist for the 2016 Music Educator Award, his feelings were of incredulity.
"I asked the girl that called me, 'Did you guys make a mistake?' Because 25 music teachers in the country, it just blew me away I kind of can't believe it," Dana said. "But I guess it's true."
It is true. Dana is in the elite list of 25 from more than 4,500 individuals nominated from across the country for the award which is presented by the Grammy Foundation and the Recording Academy. The Music Educator Award is in its third year.
Dana, who has been at FCC for 26 years, credits a former student for his nomination. "I didn't know anything about it," Dana said until he received an email informing him he was one of 4,500 nominees vying for the award.
From 4,500, the list of nominees was narrowed down to 213. "It's like winning the lottery," Dana said. "You go, well, what are the odds?"
In December, the top 10 finalists will be announced and a winner will be crowned on February 14, 2016. The winner will receive a $10,000 honorarium and flown to the Grammy Awards ceremony in Los Angeles where they will receive their award. Finalists will each receive a $1,000 honorarium and their institutions will get matching grants.
Love of Music Started Early
Dana said his love of music goes back to his childhood. He got his start in music with his best friend. In the Fifth grade, the two started a band. "I remember it was really fun," Dana recalls, and he stuck with music from that point on, saying he can't imagine doing anything else not related to music.
In addition to jazz, Dana appreciates all kinds of music. He remembers a guitar lesson and his guitar teacher playing music by Wes Montgomery, a famous jazz musician. He asked his teacher if he could learn how to play jazz and took to it only after learning a few things.
"From the time that I was probably in middle school, jazz was my first love," Dana said. He went beyond Wes Montgomery, playing songs by the Beatles, Miles Davis and Stravinsky, artists that he credits for influencing him.
In college, Dana got an opportunity to work with jazz guitar legend, Joe Pass, whom he credits as an inspiration. However, he says that a lot of the people he knows (most who teach at FCC) and area musicians are what keep him going.
Most of all, he says, his students inspire him. "How many people for 26 years, get to go to a job and talk about what they love to people that love the same exact thing? That's pretty great."
He advises young people interested in a music career to make sure they "really love it with your heart and soul."
"People always see the glamour of it, but they don't understand that when I was in college – I spent hours in the practice room. I focused on getting better as a musician." Dana said. With hard work, showing up early for gigs and being nice to be around, "They're going to get their chance."
The Award Would Shine Light on Importance of Music
Dana said that winning this award and getting the recognition would mean a lot to him.
"A lot of times, we kind of have to fight to justify why music is important to teach," he said. "To get the recognition from the Grammy Foundation that these are some of the best music educators around, and one of them is at Fresno City College."
Dana said he hopes people see the award and recognize how important music really is. "We have some really great teachers," he says. "I'm flattered for the honor, but there's a lot of really good music teachers on our faculty and in other schools in the area. Anything that puts the spotlight on that is great."
Dana's dream concert would be set "someplace like New York" and he'd be playing with some of his friends. He would also love to play alongside Jazz vocalist Dianne Reeves and the Maria Schneider Orchestra, a big band from New York.
"We'd be playing some amazing original music that people are just going crazy to hear," he said. "That'd be really cool."