FCC'S Lee Herrick Recognized as Poet Laureate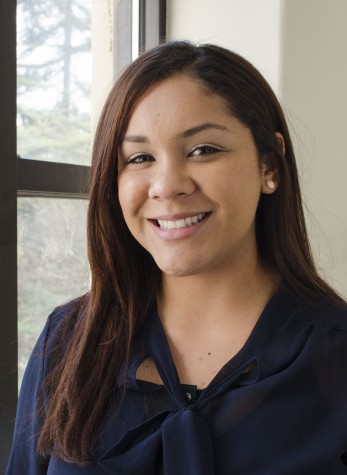 More stories from Andrea Briseno
English instructor, Lee Herrick, said becoming Fresno's Poet Laureate is not anything he set out to achieve.
"It was definitely not planned. It was definitely not a goal," he said.
A Poet Laureate is a poet who is recognized by the major, congress, and or governor, and chosen to represent the city, state or nation.
"I am extremely grateful," Herrick said. "But I would've been working hard and writing poems even if I wasn't appointed."
Herrick was appointed to a two-year term on April 30 by Mayor Ashley Swearengin. He will serve from 2015-2017.
Herrick is planning several events as poet laureate.
He will read at the Fresno Arts Council on Sept. 10. He also plans to have readings with a variety of poets every two months. In November, he will read alongside of Juan Felipe Herrera, U.S. poet laureate, at the Fresno Art Museum.
Currently, Herrick is working on making plaques from poets that will be permanently planted in Fresno.
The poet laureate appointment comes with some rewards, including a stipend which Herrick said will "compensate me well for my time." Herrick said he will use the money to purchase poetry books which he would donate to students at a local middle school or high school.
Herrick said he appreciates that he was nominated by at least eight authors and believes he was nominated because many see his dedication to education and diversity.
His involvement in organizations that promote literacy, his 20-year teaching experience and his strong efforts to organize readings throughout the area contributed to earn him the position of poet laureate.
In addition to serving as poet laureate, Herrick has been an English instructor at FCC since 1997.
"I couldn't have asked for a more rewarding career," Herrick said.
During the summer, he teaches in a master's program at Sierra Nevada College near Lake Tahoe.
"One thing I love about Fresno, and Fresno City College is," he said, "so many students striving for better things."
Herrick admits that becoming an English major was not always plan A. In college, he changed his major three times.
He says, "I started off as business [major.] I just wanted to be rich. Then I switched to law, and then I settled on English." However, he always loved poetry. "I loved writing little raps songs," Herrick said.
Herrick says his inspiration to write comes from "family, music and the beauty and struggle of other people's lives."
He said he has a passion for live music.
"I grew up listening to a lot of rap and punk," he said. "So, I would see bands like Public Enemy and Fugazzi."
Herrick wrote his first poem in the third grade.
"The poem was called "Football." It was a short poem about how much I loved football," he said.
When he was younger, he enjoyed reading Sports Illustrated and played soccer throughout high school and college. Herrick said he is still a big sports fan.
As a writer, Herrick has traveled to various parts of Latin America and Asia. He reflects on how he used to write outdoors, in the many plazas of Latin America.
His advice to fellow writers who wish to travel and write as well is, "pack a bag and go," he said. "Realize that it is possible. Realize that it may change your life and world in in unimaginable ways"
Herrick was born in Daejeon, South Korea. He and his sister were adopted by a caucasian couple. He and his sister were raised in the East Bay area of San Francisco, California.
His father was a banker and his mother a painter. When he was less than a year old, he was flown from South Korea to San Francisco.
Herrick says, "They made my home, our home, a place that was safe. And a place where we could talk about race or racism, or education and any challenges that I was having."
Herrick says he has not met his birth parents but would love to. In contrast, he has met some distant cousins and stays in touch with them through Facebook.
In 2008, he flew to South Korea to do a birth search but was unsuccessful in finding his parents. " Very emotional and very difficult," Herrick said. "But I am extremely glad I went through that process."
About the Contributors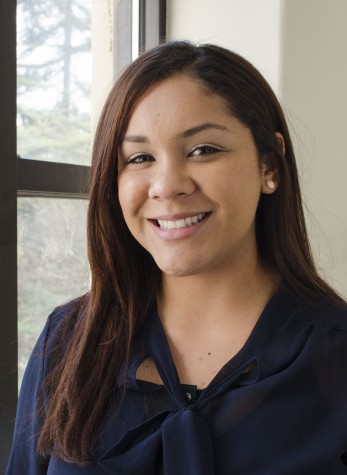 Andrea Briseno, Reporter
Andrea Figueroa Briseno is currently the News Editor for the student run newspaper, The Rampage. She is a first year student at Fresno City College and...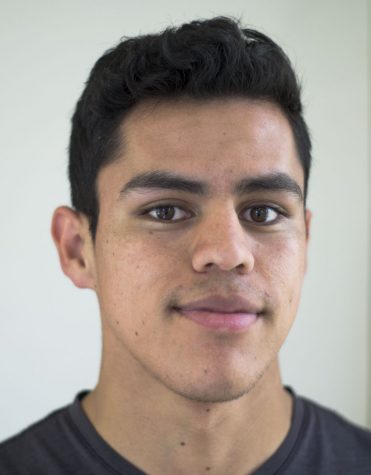 Cresencio Rodriguez, Editor-in-Chief
Cresencio Rodriguez-Delgado has led the Rampage for four semesters as the Editor in Chief. Cresencio joined the Rampage on January 12, 2014 and has reported...