New Athletic Director Looks to Expand Upon FCC's Storied Athletics
Over the summer of 2018 Fresno City College's search for a permanent athletic director came to an end as FCC hired Pammella Zierfuss-Hubbard.
FCC has been without a sitting athletic director since the departure of former athletic director Eric Swain, who resigned from his position in order to become director of athletics for the Clovis Unified School District in June of 2017. Cam Olsen also held the position in an interim role until a more qualified candidate could be hired.
Zierfuss-Hubbard met all of the qualifications of what FCC was looking for. A graduate from the University of San Francisco with a master's degree in sports management, Zierfuss-Hubbard took up an internship with Sacramento State after growing up in Sacramento her whole life.
She spent 11 years at the University of Alaska Fairbanks, gaining experience serving as associate athletic director for compliance, as well as overseeing all of the auxiliaries in the business department in her last four years. But athletics is where Zierfuss-Hubbard knew she wanted to be involved with.
"At that time overseeing auxiliaries, I was ready to come back to athletics," said Zierfuss-Hubbard. "I really missed it, so I pressed my husband to get out of Alaska."
Zierfuss-Hubbard's journey to FCC came about after wanting to get back into athletics after time away due to numerous budget cuts that took place while in Fairbanks. A referral from a friend at the Central Valley Conference office led her to applying for the open position at FCC.
"My first reaction to the job was FCC was a big program and they are doing a lot of great things," said Hubbard.
Most Zierfuss-Hubbard's experience has come at the four-year university level, but she was up to the challenge of becoming athletic director.
"This was a great way to get back into athletics and do some great things," said Zierfuss-Hubbard. "Work with some programs that are already winning and successful, while helping the coaches do what they want to do, which is coach."
The transition is a much different one as Zierfuss-Hubbard will now have control of a program at FCC that has twice as many sports than what she has dealt with in Fairbanks moving from 10 sports to 21. The enrollment of FCC is also nearly double the amount that of Fairbanks and Zierfuss-Hubbard is adapting to a large scale campus.
"You are just dealing with scale and there is just a sheer number of students," said Zierfuss-Hubbard. "We have about 450 student-athletes compared to 200 in Fairbanks."
Zierfuss-Hubbard is the first athletic director at FCC in nearly five years who is not an interim athletic director or double-duty director and has even stated that FCC President Carol Goldsmith feels that not having a true athletic director for five years FCC has made them five years behind.
Zierfuss-Hubbard plans to get all of the coaches on the same ship. As of right now she is out advocating for the coaches and starting to take the responsibilities of many of the coaches and having them do what they do best, which is coaching.
"I am wrangling back from them the stuff that they have been doing on their own for years," said Zierfuss-Hubbard. "I am constantly telling the coaches just let me handle it, earning their trust is what I have been working on the most."
Zierfuss-Hubbard's goal in the near future is to bring the individual sports together under one department instead of each sport doing their own fundraising, social media and appearances. Individual teams doing their own fundraising makes it hard for Zierfuss-Hubbard to fund raise for sports without double-dipping out of the same well.
"Right now I am continuing to let them do it and they do it well," said Zierfuss-Hubbard. "But at some point and time we as an institution have to realize how much it actually takes to run these programs at a high level.
By consolidating the fundraising it prevents coaches from being tapped out due to having so many responsibilities and her goal is to hopefully have the community outreach of FCC become a bit broader.
"I envision fundraising for the department overall and the money can be allocated to the different programs so they can do what they need to do," said Zierfuss-Hubbard.
Two long term goal that Zierfuss-Hubbard felt are very critical to the success of FCC is working on the facilities and the need for upgrades which she has spoken to President Goldsmith about.  
Another goal is adding more of an administrative team, because as of right now it is Zierfuss-Hubbard and an athletic secretary working on numerous projects. She would love to expand the department because the biggest obstacles standing in her way are time and the need for volunteer and staff.
Zierfuss-Hubbard has already made quick work of her time at FCC as the school just signed a deal with PrestoSports to live stream many of FCC sports on their website. As of right now the department is looking for broadcasters in place to cover those games and may look to the journalism department for those who want to give broadcast a try.
"We signed this contract with Presto to do the live streaming for all of our sports," said Zierfuss-Hubbard. "And I know wrestling wants the live streams now and football as well."
As a sports fan, Zierfuss-Hubbard feels the opportunity to work at a college with such a winning tradition excites her, especially coming off a year with three defending state championships in men's and women's soccer and wrestling.
"It is pretty damn awesome," said Zierfuss-Hubbard. "Women's soccer, men's soccer and then you throw in wrestling it is just that the slogan of tradition of excellence is legit."
Zierfuss-Hubbard loves the idea that tradition of excellence is the expectation of not only the coaches, but with the whole campus with leadership on down. Although Zierfuss-Hubbard still feels there is room for more of the student body to support each sports program.
"I would love to see them at games and I have been working with students activities on what other ways we could get them out," said Zierfuss-Hubbard.
Zierfuss-Hubbard also has her sights set on starting a student booster club, taking the idea from her time at Sacramento State which will have students go out and try to get other students out to the games and involved. The one setback is the high turnover rate due to FCC being a two-year college.
"When students are involved they get other students involved," said Zierfuss-Hubbard. "They can get other students involved and caring about what is happening."
Zierfuss-Hubbard has big plans in place for FCC sports and wants to make the most of her opportunity to expand and sustain a very successful program.
About the Writers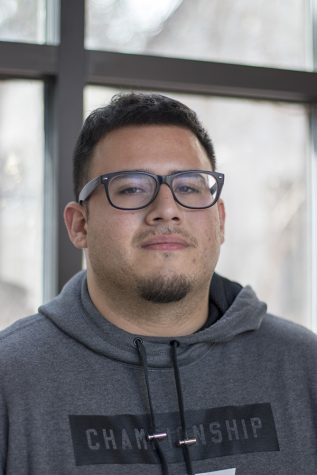 Anthony De Leon, Sports Editor
Anthony De Leon is a 23 year old 3rd year Fresno City College student and is starting his third semester writing for The Rampage and his second semester...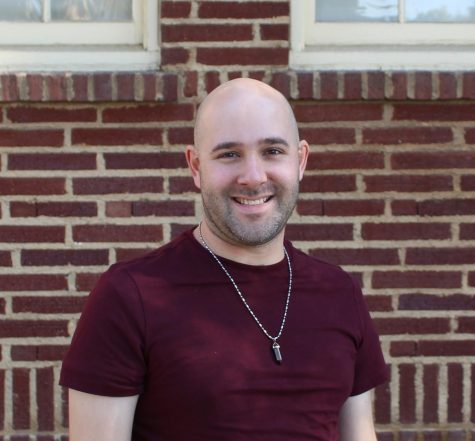 Ben Hensley, Editor-in-Chief
Ben Hensley is a fifth semester journalism student at Fresno City College. Having been with the Rampage for all five semesters, Hensley has progressed...