Suspended Student Continues Fight for Zapata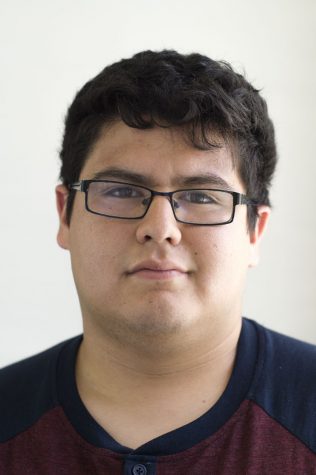 More stories from Larry Valenzuela
The 63-year-old student suspended from campus because of the grievances against his dog, continues his fight to be reinstated into Fresno City College.  18 days after being suspended for bringing his dog on campus,.  
Larry Rodriguez came to the campus on Sept. 22, wearing a sign saying, "Fresno City College Students' Lives Matter… Viva Zapata!"
Rodriguez was protesting his suspension from FCC due to not complying with directives from interim vice president of student services to leave the dog at home.
Rodriguez says the dog is his service dog and that he needs him on campus.
As of Wednesday Sept. 14, driguez state that his dog was stolen from outside his home in Chinatown. 
Even with Zapata's disappearance Rodriguez still continues to fight for his reinstatement back to Fresno CIty College .
Leslie Silva, a DSPS counselor at the college explained, "There has been some confusion about what is a service dog."
Silva said the license that Rodriguez presented to the campus is a free license given to service animals, to state that the dog services a purpose to the owner,  but the people in charge of handing of the license never see the dog and never really see if it actually provides a service.
"In my professional opinion, Zapata is not a service dog," Silva said. "He does not serve a certain function. There is not an agency that says this is a service dog and this is not."
Silva says that a service dog must either assist with mobility, guiding, or by alerting anyone of a seizure, for example, but when a service dog begins to act aggressively, is out of control or is unclean, it can be banned from campus.