Story By: Kiran Kaur, Reporter

January 31, 2020
More often than not we find ourselves sitting in front of a friend, significant other or family member arguing over something as simple as whether or not the toilet paper goes over or under. Your dad slams his fist down on the counter in heated dissent after you've said your part and now you're prep...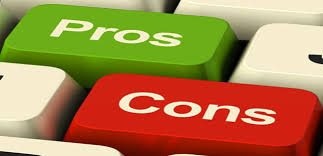 Story By: Toni Woodruff, Reporter

September 26, 2018
Online dating has become a worldwide phenomenon with the ease of technology today. While some people prefer going out to bars, coffee shops, local events and even the gym to meet new people some rather scroll endlessly through online dating sites and various social media platforms to find Mr or Mrs....