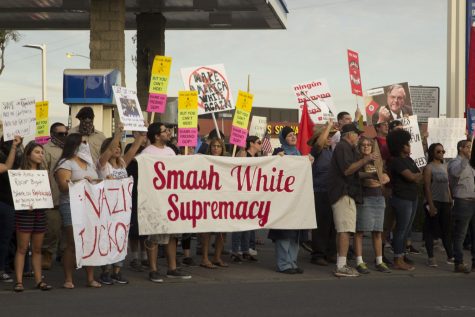 Story By: Frank Lopez, Opinion Editor

October 5, 2017
Protesters and counter-protesters faced off on the corner of Kings Canyon Road and Phillips Avenue for a Fresno GOP event fundraiser headlined by former Arizona Sheriff Joe Arpaio on Sept. 29. People began to arrive shortly after 4 p.m and an American Civil Liberties Union mobile billboard truck was...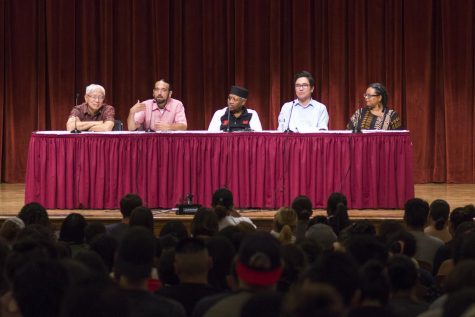 Story By: Samantha Domingo, News Editor

August 31, 2017
A panel discussion on white supremacy, the events that transpired in Charlottesville, Va., and the Alt-right was held in the Old Administration Building Auditorium at Fresno City College on Aug. 30. The event, named "Unite the People," was organized by American Indian Studies and Sociology inst...