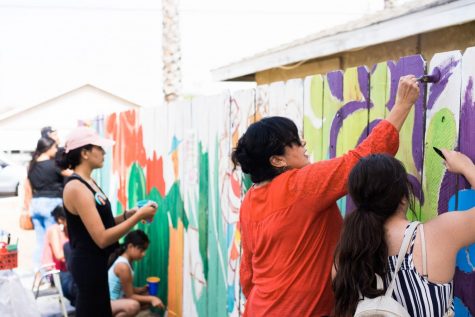 Story By: Blake Evans, Reporter

October 11, 2018
Dozens turned out for MPWR Community Block Party, on Sept. 30, where MPWR's community organizers worked with the local neighborhood to paint a mural. Music, dancing, and games accompanied the event with free food catered by local food truck El Gordo's Hotdogs. Founded in 2017 by the Fresno County...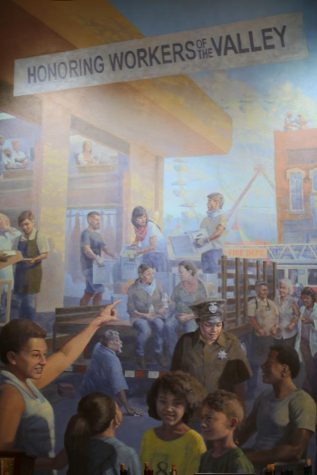 Story By: Jimmy Heng, Reporter

October 11, 2017
A mural by a Fresno City College art instructor and his students is on display at the Fresno County Historical Museum. Kevin Stewart-Magee was chosen by Union Park and Workers Memorial Foundation to create a mural to commemorate the hard workers of the valley. The 144-square-foot mural, "Honoring...