Garrett Lewis earning his stripes
Garrett Lewis was born in Fresno, California with a passion for sports. But after leaving Fresno City College Lewis has focused his attention mainly on one sport, golf.
"It's been my whole life since I left school," Lewis said.
And since September 2013, Lewis has been competing with the Pepsi Tour and on November 18 he got his first tour win.
"As satisfying as it was it only made me want to work harder to get back there and win," said Lewis.
But although he is getting to live out a dream by making money doing what he loves. There was a time in his life where that did not look like it was in the cards.
During his senior year of high school, Lewis was taken down by scoliosis.
"I had surgery for it," said Lewis. "Stacy Lewis from the LPGA had almost the exact same surgery."
Stacy had her scoliosis straightened by a stainless steel rod surgically implanted by Dr. Gary Brock in Houston. And after rose through the ranks of women's golf and Garrett hopes to do the same.
According to Scottish Rite Hospital, of every 1,000 children in the United States, only three to five develop spinal curves that are considered severe enough to need treatment.
But as of right now, he continues to earn his stripes competing with many different pros at the sport that he loves. Having one thousands of dollars in prize money and climbing the ladders to the top of his sport.
"I guess my dream would be the same as other golfers," Lewis said. "Winning a green jacket."
But for right now Lewis will continue to work his way to top, one tournament at a time.
"I'd love to see where I'll be in 5 years," said Lewis. "But I guess that'd take all the fun out of the ride."
About the Writer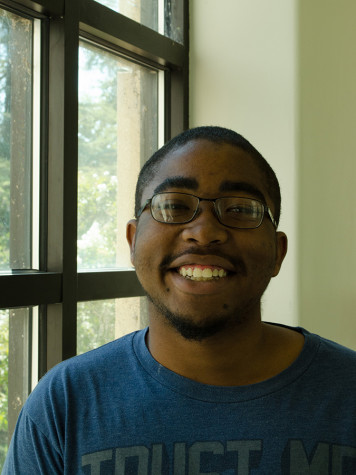 Patrick Forrest, Reporter
Follow @forrestp8
// Patrick is in his fifth semester at Fresno City College and at the Rampage. He was born Feb. 5, 1994 and raised in Chicago his entire...