FCC Annihalate Chabot
The Fresno City College wrestling team quickly dispatched Chabot College on Wednesday Oct. 10, maintaining its undefeated record and first-place state ranking.
"You know, I thought we wrestled much better tonight. A much better performance from top to bottom," Coach Paul Keysaw said of the team.
"Chabot was a little undermanned tonight, they had a few guys out of the lineup, but I thought the kids wrestled a lot better tonight."
Better could be an understatement, as FCC went on to sweep the dual with two default wins due to Chabot being undermanned, five pin falls, and three wins by decision.
The first three complete matches ended with Isaiah Perez, Mikey Rodriguez and Daniel Ruiz winning their matches by pinfall.
Chabot's Ryan Peterson took The Rams' Conrad Lopez a full three rounds, but Lopez prevailed, winning by a score of 7-2 in the first match won by decision of the night.
Following Lopez's match, Chabot's Rafael Vega and The Rams' Miguel Ruiz battled it out for another three rounds, ending in a low scoring, highly competitive 3-2 score by decision.
The Rams' Jerrin Dean pinned his opponent Michael Barajas to decide their match, but was followed by The Rams' Matthew Martinez and Chabot's Michael Corse dueling it out, in a 10-1 match that appeared closer as it seemed, with many of Martinez's points coming in the early rounds.
FCC's Angel Marisal finished the night with a first round pinfall decision over Jimmy Wong to give the Rams the unanimous victory in the dual.
"We're having a great season so far," Keysaw said, "just trying to stay healthy and trying to get better every day; trying not to let that number one ranking get to our head."
The Rams' next appearance will be Saturday, Oct. 13 in Santa Rosa.
"If we win that tournament we'll have a chance to host a state dual meet right here in our own gym," Keysaw went on to say of the upcoming Santa Rosa dual meets.
The FCC Wrestling Hall of Fame Ceremony will be held Oct. 27, 2018 and will feature inductees Jerry Kirkhart, Eddie Davies and 1972 state champion Charlie Freeman. All three inductees are past educators, including Kirkhart and Freeman who both taught at FCC.
"It's kinda neat this year having of those local products, and we're real excited about it," Keysaw said of the hall of fame dinner. "Hopefully we get people to come out and support us."
For tickets to the Wrestling Hall of Fame Ceremony, contact Coach Keysaw at (559) 443-8531, or via email at [email protected]
About the Writer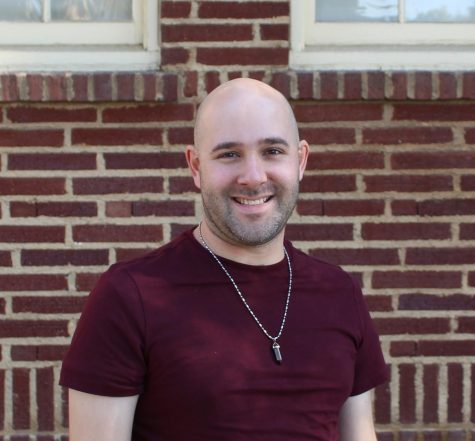 Ben Hensley, Editor-in-Chief
Ben Hensley is a journalism major with an aspiration for sports and live sports broadcasting, along with analysis and commentary. Living in the Fresno...