Fresno City College Streak Comes to an End
In order to remember the last regulation loss for the Fresno City College women's soccer team you have to travel back to Oct. 2016, but on Friday their winning ways came to an end as the defending state champs lose a close match against tough Cerritos College Falcons 2-1.
While both teams are currently jostling for the number one and two spot in the state the Rams came into the game with a streak of going 40 games straight without a loss in regulation periods. But they faced off against an undefeated Cerritos team that has also started their season off strong coming into this with two decisive wins where they score four goals in both.
Cerritos was quick out of the gate as they got to FCC goalie Ruby Campa scoring on her early as they score in the 11th minute.
Coming off a game that saw a Rams defense hold their opponent to only three shots on goals it was a much different story as the Campa was on her heels this game having to defend 22 shots on goals. Campa was having a stellar game making 10 total saves, but the constant attempts became too much for her.
On the offensive side of the ball freshman forward Jaden Belcher was able to get one through for the Rams in the 32nd minute helping the Rams tie it up at 1-1 by halftime. The assist came from sophomore forward Riana Wilson who added to her season total of six so far this season.
The FCC offense was close to tying up the game in the 54th minute when the Cerritos goalie got ripped up, but with an open goal the Rams could not take advantage as a Falcon defender swooped in to make the save.
After much jostling back and forth throughout in the Falcons forward Sydney Carr was able to break through for a Cerritos goal at the 70th minute to break the tie and go up 2-1.
As the Rams kept fighting all they could do is see the game slip away and suffer their first defeat of the season moving them to a record of 3-1-1.
The Rams look to get back on track as they face Canada College on Sep. 11 at 4pm continuing game three of their four game home stand.
About the Writer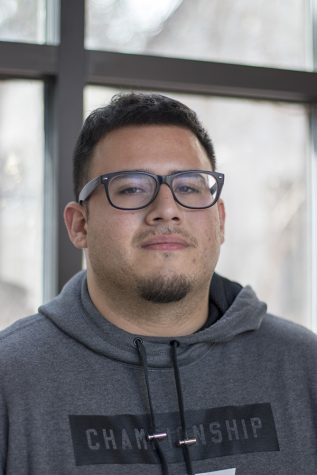 Anthony De Leon, Sports Editor
Anthony De Leon is a 23 year old 3rd year Fresno City College student and is starting his third semester writing for The Rampage and his second semester...