Basketball Team Draws Criticism, Discipline for Questionable Plays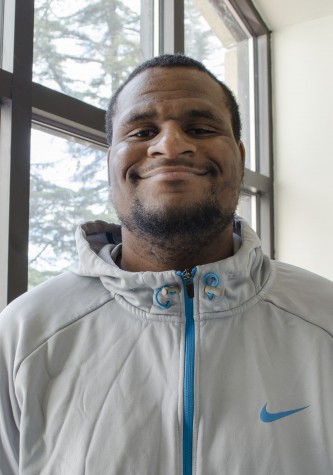 More stories from Keaundrey Clark
The Fresno City College Men's Basketball team has come under scrutiny after a 17-minute video featuring FCC players using "unethical" and "dangerous" behavior on the court was posted on Youtube.
The video, published by the Chabot College Men's Basketball YouTube account, surfaced on Jan. 14 and quickly gained attention, leading to disciplinary actions against player Nick Hilton who was featured extensively in the video.
Hilton, the most notorious rule violator according to the video, was cited for "unethical" behavior in 15 separate examples; he was seen either tripping, or attempting to trip, opponents in nine separate incidents.
Interim President Cynthia Azari, Athletic Director Eric Swain, Dean of Athletics Lorraine Smith, Basketball Head Coach Ed Madec and the commissioner of the Central Valley Conference agreed to a four-game suspension for Nick Hilton.
In a statement, Azari said, "the actions we have taken include a zero tolerance policy for any flagrant misconduct on any of our teams."
Azari added that everyone involved is committed to earning the respect of colleagues and peers throughout the state.
Hilton has said very little about the accusations but insists he is ready to play when he is allowed back on the court.
He said he would be more careful, but that the accusation will not change his style of play.
Chabot College Men's Basketball coach, Danny Aye accused the FCC basketball team of being "taught, encouraged and even rewarded by their coaching staff to commit decorum violations and sport rulebook infractions."
Aye accused FCC coaches of negligence. "They play 12-15 players a game and do not care if, once in awhile, a player gets caught by the officials performing these unethical acts."
Aye declined interview requests from The Rampage.
Athletic Director Eric Swain said that while disappointed by the video, he is confident that there is no merit to any claims being made by Aye. He said he hopes the players can learn from any mistakes that were made.
"As strongly as I can say," said Swain, "Coach Madec doesn't teach, promote or condone any play of that level."
Swain also noted that basketball is a physical sport and that the Rams have players that compete at a high level, play after play.
Madec would not comment on the situation, but said that he does not coach or condone malicious behavior on the court.
A dominant force in the Central Valley and the state, the Rams own a record of 14 Central Valley Conference championships and three state championships, mostly due to their very aggressive defensive style.
"It's already changed the way we've played this season," Daniels added.
But Aye is also being criticized for not taking proper protocol when a situation of this manner arises.
According to both Swain and Lorraine Smith, dean of athletics, Aye failed to file an initial investigation request to address the problems he broadcast via YouTube.
Often dismissed are rumors that Aye, who coached at FCC from 1997 to 1999, may have acted out of envy toward Madec and the team.
"I feel like it was blown out of proportion," said Sophomore Guard Evan Stillahn . "We know who we are, we're taught to play tough basketball."
About the Contributors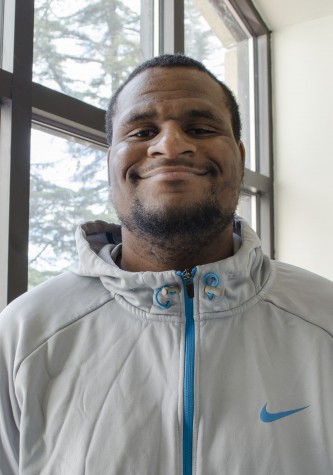 Keaundrey Clark, Sports Editor
Keaundrey is in his fifth semester at Fresno City College and at the Rampage. He's been the sports editor for a year. He was born January 10, 1993 and...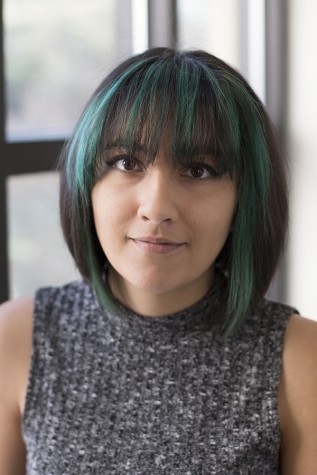 Daisy Rodriguez, Photo Editor
Born in Salinas, California, Daisy Rodriguez is majoring in journalism and will proceed to major in visual communications. She is a photographer of both...