Rams Football Ends on a Sour note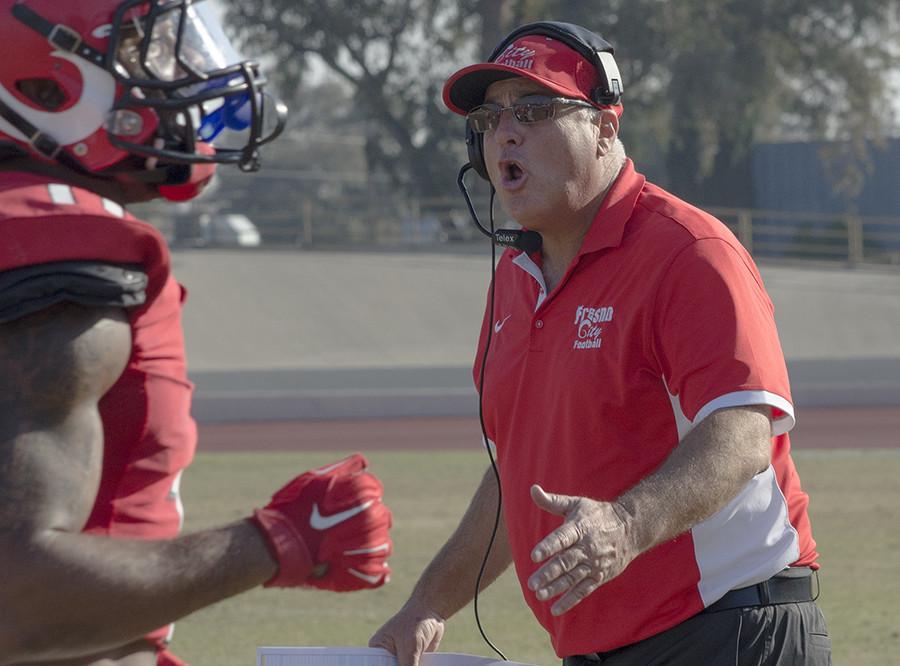 Rams season ends on last – second field goal
Rams football players and fans alike, found out first hand about the team's loss ,31-28, to the Sierra College Wolverines on Nov. 21 in the State Center Bowl at Ratcliffe Stadium.
Fresno came into the game on a roll, looking to win their second straight State Center Bowl and the final two games of the regular season against Modesto and College of the Sequoias.
This wasn't a particularly pretty game to watch either. Both sides played a sloppy game from the start, picking up penalties as if they were going out of style. In total, they combined for an incomprehensible 31 penalties for 269 yards.
The Rams suffered more from their penalties than Sierra at the start though, as Fresno went scoreless in the first quarter. Starting quarterback Christian Rossi, who was playing in his final game as a Ram, was critical of his team's lack of discipline on the field.
"It's just discipline, we have to be smarter. There's nothing we can do about it now, but it's tough obviously when you're in 3rd and longs," he said. "Obviously the defense knows that we have to get the first down. It's tough, but you just can't put yourself in those situations and win games; unfortunately we did that today."
Sophomore receiver Kailon Carter thought his team wasn't playing with the fire they needed to and that was a key reason for their slow start. "It took us a while to get a sense of urgency, but we got a sense of urgency late and I guess it was the right time, but it just didn't end right, we tried our best and everybody left it call out there."
Fresno's offense sprung to life in the second quarter, scoring 14 points on touchdowns by wide receiver Rashaan Miller and running back Nate Jones. Fresno wasn't able to really take advantage of it because the defense surrendered 14 points in the quarter as well.
After halftime, the Rams' offense reverted back to where they were in the first quarter and failed to register a single score in the third quarter. Fresno's defense was able to do just enough to keep them in the game, allowing 7 points in the third quarter.
The action really got tense in the fourth quarter. With the Rams trailing by 14 points, suddenly the offense exploded. With just four minutes left in the game, Fresno linebacker John Weary recovered a fumble by Sierra quarterback Kyle Cota. The Rams were able to capitalize with a touchdown pass from Rossi to Miller, making it just a one score game at 28-21.
The home team still had some work to do, and the defense was able to rise to the occasion. The Rams forced Sierra to punt the ball away.
So the stage was set for Fresno to write a storybook ending to their season. Possessing the ball on their own 20, they needed to go 80 yards with just 1:34 left in the game.
This adverse situation did nothing to deter the Rams from marching right down the field. With under a minute left, Rossi delivered a clutch touchdown pass to Carter which evened the score after an extra point by kicker Eddie Padilla.
With the game all tied up at 28, things certainly appeared to be heading toward overtime. The Wolverines had different plans though.
With the ball and 39 seconds left on the clock to begin the drive, they moved the ball at will down field as Fresno was helpless to stop them. Cota completed several long passes to put Sierra in field goal range. Fresno's only hope was to block the kick or have the kicker miss.
Unfortunately for them, kicker Matt Krieg nailed the 35-yard try as the clock expired, breaking the hearts of all of Fresno's fans and players at the same time.
Head coach Tony Caviglia said of the game, "We work on a no-quit attitude in practice, but we just made mistakes. All you can do is finish and play as hard as you can until the very end, but you have to play football correctly and not make mistakes, and we made too many."
Rossi finished the game with 258 yards passing with three touchdowns and one interception. Jones lead the team in rushing with 22 yards on 12 carries and James Whitfield lead the Rams with seven catches for 89 yards.
Cota was named the MVP of the game, going 30-51 with 376 yards passing with two touchdowns and 2 interceptions.
Caviglia said after the game that he was immensely proud of his team's mental toughness to stay in the game despite not playing their best. "We didn't play great football today, but we never gave up," he said. "We were able to tie the game but we just couldn't hold on."
About the Contributors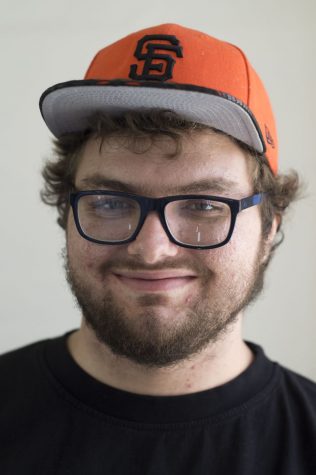 Michael Ford, Sports Editor
Michael Ford is 25 years old and is currently in his third semester at Fresno City College and is in his second semester on the Rampage staff, first as...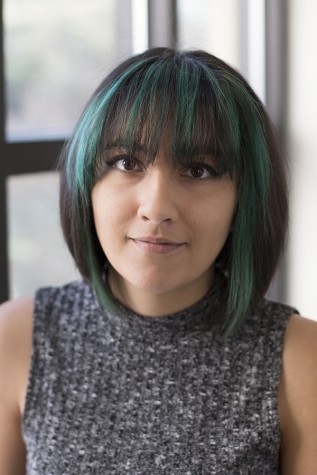 Daisy Rodriguez, Photo Editor
Born in Salinas, California, Daisy Rodriguez is majoring in journalism and will proceed to major in visual communications. She is a photographer of both...