Football and Baseball Team to Honor Murdered Teammate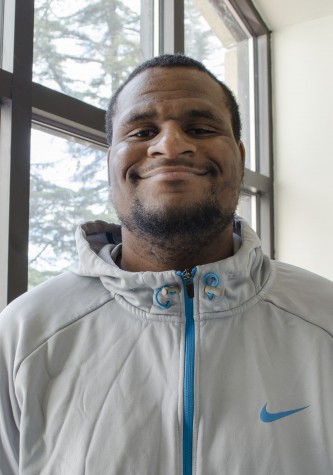 More stories from Keaundrey Clark
Family and Friends Remember Howard
The Fresno City College football team will dedicate this season to a fallen teammate, Deondre Howard, and honor him by wearing his name and number on their helmets this season. Fresno Police are still investigating the deadly shooting of the athlete who was gunned down on Aug. 29 on the 4600 block of Charles Avenue, near Shaw and Valentine Avenues in Northwest Fresno.
His team remembers the smile on his face, and the easy going personality.
"He was the type of person that would make everyone around him better. He had the biggest heart and a passion for both football and baseball," Christian Rossi, the starting quarterback, said.
"It's a tragedy; he was an all-around great person, and I'm glad I got the chance to be close with him this past year."
Off the field, Howard stood 5 feet 7 inches tall. On the field he had the biggest heart and played with a passion that made him an all-around great player and person. Many see his death as a tragedy for his stricken family, friends and the City of Fresno, especially West Side Fresno where he was most known.
Howard excelled at both football and baseball; baseball head coach Ron Scott said he would've started in the outfield for FCC this spring.
Over the summer, Howard had decided to stick with baseball because he felt it provided him his best chance of getting out of Fresno.
His dream of playing Division 1 baseball was within reach.
"Day Day was always in a good mood and just enjoyed his time out there on the field with everybody," Shane Desmond, a member of last year's Rams baseball team said. "He will definitely be missed by everyone; prayers go out to him and his family."
The baseball team will honor him in the spring.
"He was an infectious kid, always smiling, having fun," Scott said.
Meanwhile, teammates of Howard have come out in support of him and his family.
"He was outgoing, funny, always dancing at practice, just a great person and an amazing athlete," Rashaun Davis of the Football team, said. "He always was smiling and trying to do good; I can't believe he is gone."
Rams coaches Caviglia and Scott said they will work to get Deondre Howard a posthumous degree from Fresno City College.
According to police, 21-year-old Deondre Howard and his 16-year-old brother were talking to a woman when another man walked towards them, pointed a firearm, and opened fire. Howard was shot in front of his mother's condo.
He was shot and his brother was grazed by a bullet, according to reports. Both were taken to Community Regional Medical Center where Howard was pronounced dead. His brother was later released.
A Sept. 5 article by Marek Warszawski of the Fresno Bee quotes Fresno police Lt. Mark Salazar that detectives have interviewed 83 people, including a potential suspect who matched the gunman's physical description and had voluntarily submitted himself for questioning.
Detectives and the Fresno Police Department have been working around the clock to find the killer. Many in the victim's family say that the young woman involved knows more than she is letting on.
A visitation was held on Sept. 4 at Sterling & Smith Funeral Chapel located in Fresno, and a celebration of his life was held at The Worship Centre in Fowler. Interim President Cynthia E. Azari and Vice President of Student Services, Christopher Villa, were in attendance to pay their respects.
"I lost a brother," Rossi said. "'Day Day' was always the smallest kid on the field, but in his mind, he was the biggest, and that's how he played."
About the Contributors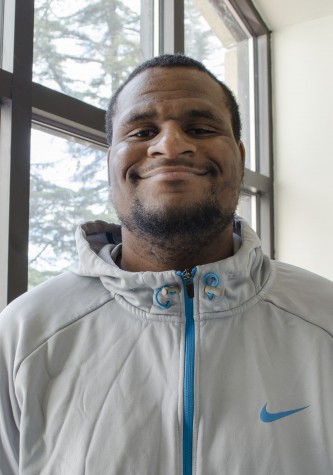 Keaundrey Clark, Sports Editor
Keaundrey is in his fifth semester at Fresno City College and at the Rampage. He's been the sports editor for a year. He was born January 10, 1993 and...