Badminton Team Eager for Success in 16th Season
More stories from David Chavez
The head coach of the badminton team at Fresno City College, Coach Carol Kadingo, is eager to see what this year's team can do.
The team won its first match of the season last week against Mission Community College 21-0. They were triumpant again when they defeated Skyline College 15-6 last Thursday.
Coach Kadingo has been head coach since badminton began at FCC in 2000 and she says the most enjoyable part of coaching is "just getting to know the student athletes on a probably different level than you get to know a student who comes into your class."
"We're like a family. We travel with them, we eat with them, we go on the road with them," Coach Kadingo said.
This year's team has seven players, six freshmen and one sophomore. Like tennis, badminton uses a ladder system to seed a team's best player when going against an opponent.
Sophomore Mittali Sood is FCC's number one player in badminton. She started playing badminton when she was still in India.
"The team is stronger this year," Sood said.
Assistant Coach Benne Azali has been helping since 2006. He focuses on running drills and pushing the players to get the best out of them. Coach Azali has been playing badminton since he was 14.
"I love badminton; it's in my blood," Azali said he believes the popularity of badminton is growing slowly. "Just how football is here in America, that's how it is for badminton in Indonesia. I want to contribute to Fresno."
Coach Kadingo says that one of the biggest challenge is that when the badminton program began in 2000, a lot more schools were supposed to be participating.
"It was supposed to be an emerging sport," Kadingo said. There are over 100 community colleges in the state, and only four have badminton.
The four schools are Fresno City College, Mission Community College, Skyline College and De Anza College.
"I believe our biggest challenge is De Anza College," Kadingo said. FCC plays De Anza next week at home. The team plays two games next Tuesday and Thursday at home. The games start at 3 p.m.
"Wins and losses come and go; no one remembers that when it's all said and done," Kadingo said. "What you do remember is the good times you had with the people you spend so much time with."
About the Contributors
David Chavez, Reporter
David Chavez is 25 and is in his sixth semester taking classes at Fresno City College. He is a journalism student and he plans to finish with a bachelor's...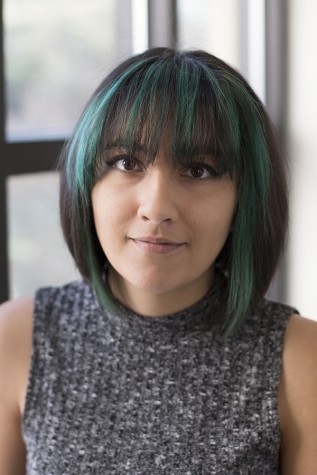 Daisy Rodriguez, Photo Editor
Born in Salinas, California, Daisy Rodriguez is majoring in journalism and will proceed to major in visual communications. She is a photographer of both...