Getting Stronger and Stronger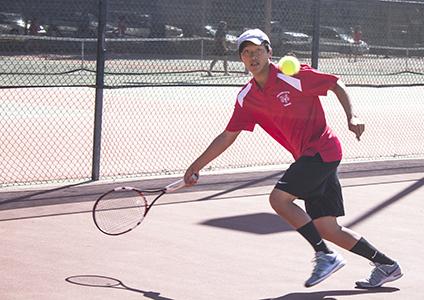 Story By: Kageanna Garza, Reporter
March 19, 2015
Hang on for a minute...we're trying to find some more stories you might like.
Here it is again! Fresno City's men tennis team is more than eager to keep on winning matches and attend state conference despite being a whole new team with only one returning player.
The season for FCC mens tennis team is having a great season with having a record of 7-2 and 5-1 record in the Big 8.
"The season is going good, i think for me i always expect my expectations high." said coach Katherine Winterhalter.
Playing with a whole new team can lack communication and that can be tough on a team that has so much pressure because of how great their season was last year in 2013.
"I think the team is communicating very well and they came together last game and they supported each other and that's great, " said coach Wiggins.
Despite being a whole new team, that doesn't get in the way for the tennis team. They have a solid record and are remaining to be one of the top teams to beat this season.
"A lot of improving since the beginning, intense practices and getting closer to the guys," said freshman Jordan Jizmejian
Rankings for the Northern California ITA Men's Ranking come out March 19. The Rams hope to be high on that list.
"The boys are great and every match they've been coming together more and more," said coach Winterhalter."its always fun getting to know new players and working with them on a daily basis."
Although the team suffered a lost against Modesto this season, that only keeps the team determined to strive for more wins with the remaining of their season.
"Our team is just going to get stronger and stronger and we're going to gain a stronger bond with the matches coming up" said coach Winterhalter.
Coach Winterhalter mentions that even though they lost that doesn't shake the team because they all knew they had to come together for the next matches.
High hopes for the men's tennis team to add another state title for FCC. The players and coaches seem highly confident on taking another win.
"One day at a time and one match at a time," said Coach Wiggins. "We're working hard trying to improve and get us to the end of the season to playoffs."
About the Contributors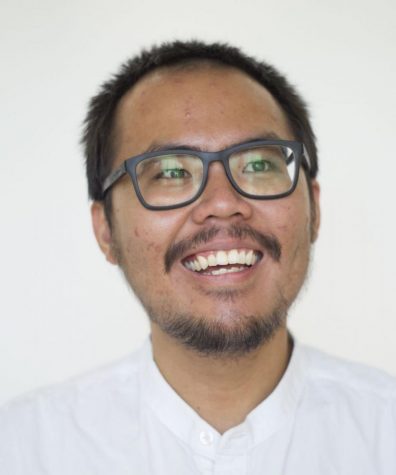 Ram Reyes, Art Director
Ramuel Reyes is a 23-year-old, currently living in Fresno, California. He was born in Lucena City, Philippines. After living five years in the United Arab...