PRO/Con: Have fast food companies gone too far with their menu options?
Normally I am in favor of expanding your horizons, but the seemingly extreme lengths that fast food restaurants has taken is a bit ridiculous.
After such "masterpieces" as KFC's Double Down, Taco Bell's Waffle Taco along with their Doritos Locos Tacos, Burger King's bacon sundae and Carl Jr's Strawberry Pop-Tart Ice Cream sandwich, the fast food industry has overstepped their bounds.
There was once a time when companies would release similar ideas and it was the marketing plans that would separate them. After weeks of commercials and press releases, an item would be released and the free market would decide what would survive.
That has turned into a circus where companies want the craziest idea instead of the best idea. They have taken the old saying of "there is no such thing as bad press"' to a whole new level.
Now in fairness, this is not a new phenomenon. The beginnings of this self-destructive cycle can be traced back to 1981.
The McDonald's McRib came into existence and has been a limited-time item ever since. The mass popularity of this item created an implicit understanding between the other restaurants that they needed to step up.
McDonald's is not the only culprit. A couple of years ago KFC announced their 'Double Down chicken sandwich.' A meal with so much chicken that they "didn't have room for a bun."
Measuring in at 600 calories, this atrocity has been gracing the menu for the past three years, and sadly doesn't look like it will be leaving anytime soon.
My next complaint centers around recent Taco Bell creations: the waffle taco and the Doritos Locos tacos. The waffle taco is an addition to its breakfast menu and does not compare at all to the Doritos Locos Taco, offered in both nacho cheese and cool ranch.
Essentially taking an average breakfast of a waffle, sausage patty and eggs, Taco Bell attempted to turn this into a new creation that it could pass off as "Mexican" by folding it into the shape of a taco.
Being the product of a fast food franchise, this menu item is far from being considered healthy. The waffle taco has 460 calories and 30 grams of fat despite an unimpressive size.
Taco Bell is a repeat offender becuse of their nacho cheese Doritos Locos taco created in March of 2012. An idea which had people raving in anticipation- yet what really only amounts to putting flavored powder on a taco shell.
Fast food companies haven't been much better with desserts either. Burger King recently unveiled a bacon sundae consisting of vanilla ice cream topped with fudge, caramel and bacon. It is just as unhealthy as it sounds, coming in at 510 calories, 75 carbs and 670 miligrams of sodium.
The concoction  is not a good idea, and once and for all disproves the theory that "bacon makes everything better."
You can also grab a Strawberry Pop Tart Ice Cream Sandwich from Carl's Jr. This is actually the least creative of them all.
I love Pop Tarts and I love ice cream, but paying for the two in a combination seems blasphemous.
This idea is particularly insulting to the fast food-buying public. It has always been known that various items on fast food menus could be made at home, but for an establishment to be lazy enough to combine, repackage and sell off two items that I could purchase on my own seems to be outright repulsive.
Although the entire industry has, at one point or another, been guilty of these atrocities, it does not excuse any of the companies that long ago crossed the moral line of what they supply to their public.
Their irresponsible nature has taken the entire nation down a  dark and doomed road towards obesity, heart disease and death.
The fast food industry has long had their sins laid out in front of them by groups such as the American Heart Association and Slow Food USA.
They have known these sins and it is time for them to stop.
About the Writer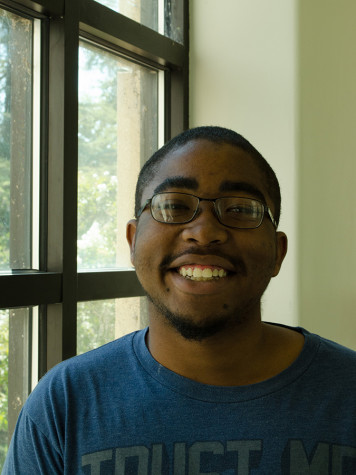 Patrick Forrest, Reporter
Follow @forrestp8
// Patrick is in his fifth semester at Fresno City College and at the Rampage. He was born Feb. 5, 1994 and raised in Chicago his entire...