Choral Groups Celebrate Memory of Dr. Martin Luther King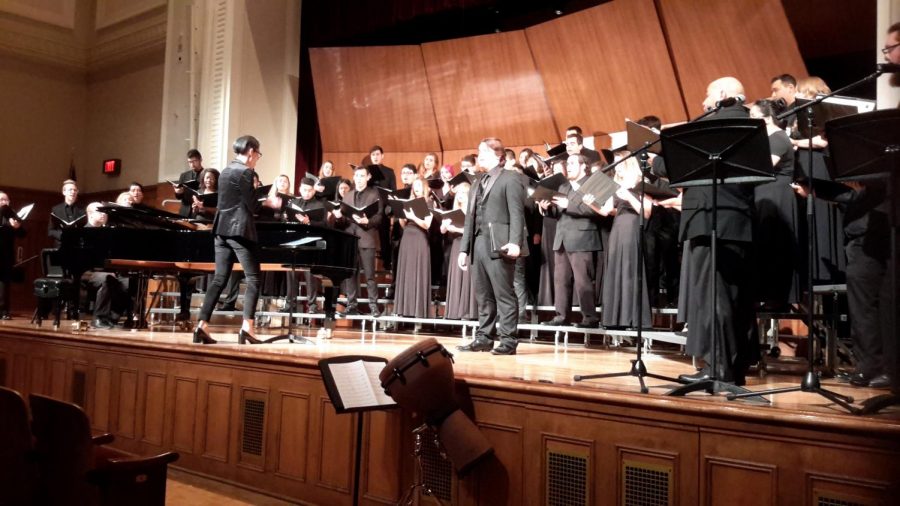 Story By: Tamika Rey, News Editor
February 13, 2019
The Fresno State Choral singers and the Fresno City College Choral group partnered to present, "Walk In Peace: A Celebration of Dr. Martin Luther King Jr. and Black History Month" on Feb. 8 in the OAB auditorium.
Fresno City College Singers, Clovis North Women's Chorale, Clovis North Chamber Singers, Fresno State Chamber Singers, and Fresno State Concert Choir all paid homage to Martin Luther King, Jr., the fallen civil rights leader through music.
Jewel Riversmith, business facilities assistant, narrated excerpts from Dr. King's historical speeches as the choirs and soloist sang, or in between sets.
Riversmith also read quotes from historical figures such as Maya Angelou, Frederick Douglass, Rosa Parks and Abraham Lincoln. The women in the choir were dressed in navy blue satin dresses while the men wore black tuxedo. The affair was very formal.
Such pieces as, "Ain't No Grave Can Hold My Body Down," "I'm Gonna Sing 'Til the Spirit Moves In My Heart," "Amazing Grace," and "I Know I've Been Changed," were belted out by vocalists whose voices carried well out of the auditorium.
Pianists, percussion artists, and a trumpetist were among a few of the instrumentalists that emphasized the emotion in the music and helped the sympathetic vibrations resonate with the audience.
It was a packed crowd and most of the seats were filled. As the choirs ended the show and took their bows, the audience erupted in a thundering applause.  Most in the diverse audience left with huge smiles on their faces.
About the Contributor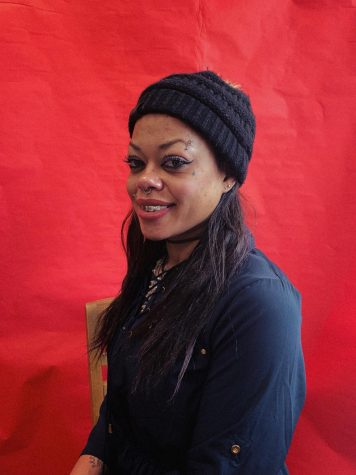 Tamika Rey, News Editor & Business Manager
Tamika Angie Rey is a 32-year-old second year college student who is striving to become a professional journalist. She is currently majoring in journalism...