Professor Set to Headline LitHop Pulls Out Amid Twitter Controversy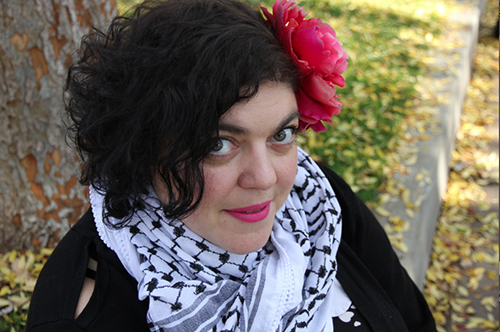 The Fresno State professor set to headline LitHop at Fresno City College has pulled out of the festival just days before, amid national controversy that she called former first lady Barbara Bush an "amazing racist" on Twitter.
Randa Jarrar, who was set to speak in the Old Administration Building at 7 p.m. on April 21 for the third annual literary festival, informed organizers that she would not be participating, according to Kathy Bonilla, public information officer for FCC.
Jarrar, who teaches creative writing at the university, took to Twitter on April 17, after news broke of Bush's death. "Barbara Bush was a generous and smart and amazing racist who, along with her husband, raised a war criminal. F–k outta here with your nice words," one of her posts read.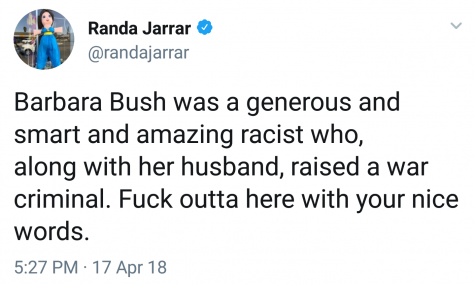 Her tweet garnered thousands of comments, most attacking Jarrar and tagging Fresno State and university president, Joseph I. Castro. Jarrar shot back at users who said she should be fired, tweeting that, as a tenured professor, that was not possible, according to the Fresno Bee.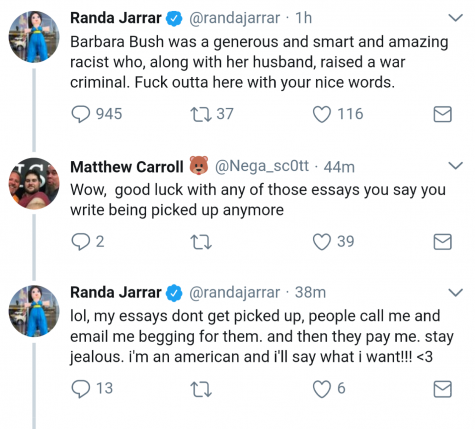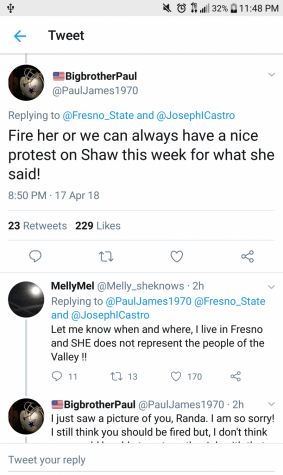 Fresno State released a statement via Twitter the same evening, saying that Jarrar's statements were made as a private citizen and not as a representative of Fresno State. "Professor Jarrar's expressed views and commentary are obviously contrary to the core values of our university," the statement read, "which include respect and empathy for individuals with divergent points of view…"
The university also held a press conference the morning of April 18 where Lynnette Zelezny, vice president of academic affairs, said Jarrar's statement that she couldn't be fired was not true. "Does tenure mean you technically can't be fired? And the answer to that is no," she said.
Zelezny said the university will be investigating further. "We understand the concerns we are receiving from the community and beyond," she said.
Jarrar was hired at Fresno State in August 2010 as an associate professor, but is not teaching the spring 2018 semester, Zelezny said. She had requested a personal leave of absence at the beginning of the year, but is scheduled to teach again in the fall.
As of April 18, Jarrar's Twitter account was private, and her bio changed to read: "This is my private account and represents my opinions."
LitHop organizers say the festival will announce a different headliner and all other LitHop events will continue as planned.
According to Jarrar's website, her book, "Him, Me, Muhammad Ali" won several awards, and she was named one of the most gifted writers of Arab origin under the age of 39 in 2010.
About the Contributor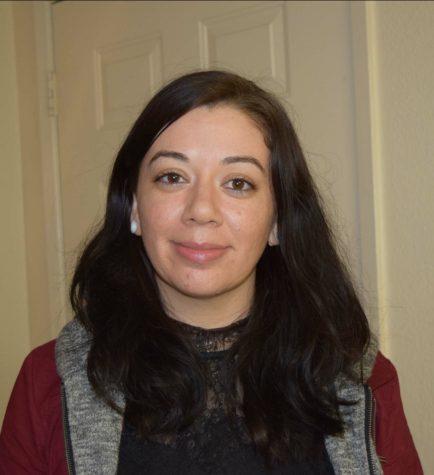 Ashleigh Panoo, Editor-in-Chief
Ashleigh Panoo, 28, is in her fifth semester at The Rampage and her third semester as editor-in-chief. She also works part-time as a student writer at...