Despite the Internet, Students Still Line up for Books
The scene outside the Fresno City College bookstore on the first day of classes was familiar: a long line on a drizzly January day. Students stood waiting for scantrons, pencils and textbooks.
The long line seems out of place in a post-Amazon world where online retailers trump brick and mortar stores almost every time.  
Some have no choice but to wait, because book grants only work through the bookstore, or because they require a special edition.
"Sometimes the books are special edition to Fresno City College and cannot be bought anywhere else," Dante Velasquez, a student in his last semester, said.
"I don't think it's fair since when you ask the professors, they say the school specific book compared to the normal one isn't much different," Velasquez said, adding he buys a custom edition at least once a semester.
Some students, like Jacina Dailey, skip the store entirely. "It was always more expensive than necessary," she said. "The only reason I'd buy from the bookstore is if I didn't have time to wait for shipping."
Miles Abrahamson, the district-wide bookstore manager, said, "I would actually agree with the students in that respect. Textbooks are very expensive."
While acknowledging high costs, Abrahamson said, "We have a very, very, very strong vested interest in books being as affordable as possible. We are selling fewer books than ever because of Amazon, because of Chegg, because of students outright saying, 'we don't want to buy the title.'"
Abrahamson hopes to foster better working partnerships between the instructors who requisition the books and can negotiate the prices, the publishers who provide the textbooks, and the board of trustees who mandates the 25 percent profit margin.
"We just want to have the books there as cheap as possible," Abrahamson says. "If they don't want to buy from us, obviously that hurts our feelings, but we don't blame them."
About the Writer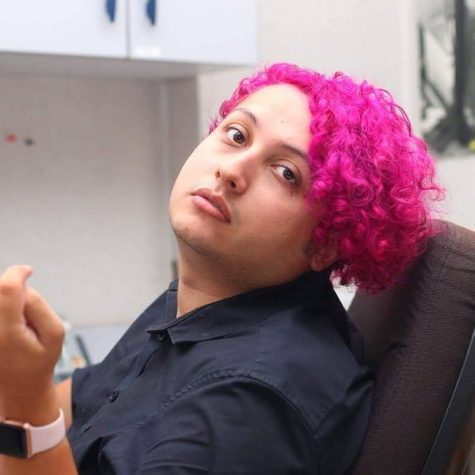 Tommy Tribble, Editor-in-Chief
Tommy Tribble is the 25-year-old editor in chief of the Rampage, formerly the opinion editor. Tommy is an English major, a writer, an aspiring novelist,...