Earn College Credit While Touring the World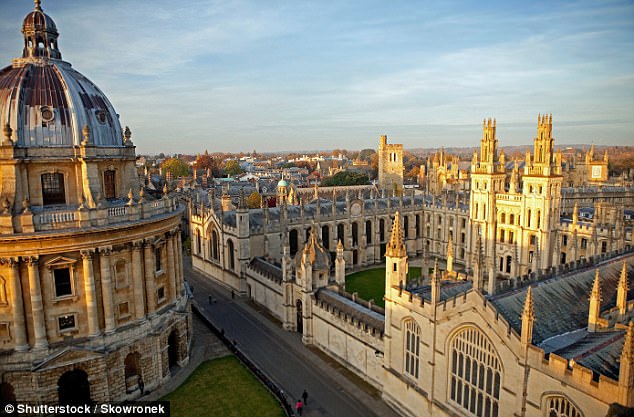 The State Center Community College District is offering students a once-in-a-lifetime opportunity to take a transfer level course while exploring a foreign country for up to three weeks during the summer of 2018.
The study abroad program is offering the chance to study in Oxford, England or Dublin, Ireland. The courses offered are introductory courses for English literature, teaching and political theory and thought. All SCCCD students are eligible to apply for this program.
The deadline to apply is March 9, 2018.
Margaret Hiebert, the coordinator of International Education for the district, said she hopes students take advantage of this opportunity while attending community college. More information about the study abroad program is available from Hiebert via email at margaret.hieb[email protected] or 559-442-4600, ext. 8101.
Hiebert said that along with getting credit for these classes, students are able to experience the culture, language, what it's like handling money in another country, and new situations. She said the experience can help with building workplace skills in communication and collaboration.
"It shows that you're adventurous," she said. "It looks good on transcripts. There a lot of benefits to studying abroad."
According to Hiebert, the biggest hurdle interested students face is not having sufficient funds for the trip.
However, community college students are now able to apply for the Benjamin A. Gilman International Scholarship to help fund the journey. Other students have used summer financial aid to fund study abroad.
"A lot of students do a GoFundMe campaign," Hiebert said. "So instead of birthday and holiday presents, they will have family and friends contribute to their GoFundMe campaign."
Past trips have offered a variety of destinations. Students have gone to Brazil, where they lived on a yacht up the Amazon River, to China, and last summer, students went to Paris, France.
Fresno City College English instructor Rebecca Benas was an adviser for the Paris trip. Benas taught a course about folklore around the world and throughout time, with a major section on French fairy tales.
She said her class saw the Versailles Palace and The Louvre which would have been the subject for many of those fairy tales. They saw many major sites in Paris and had tours for most of the places they went.
"It was a fantastic learning experience in more ways than just what would normally happen in a classroom," Benas said.
Veronica Davis Young, an FCC student who went on the Paris trip, said it was fun and a great way to travel and learn. She encourages all students to try it.
"It's really good to experience not just a different country," said Davis Young, "but a different culture and how that culture interacts with each other."
Being "stuck" in a foreign country encourages students to form strong bonds. Davis Young said that she got close to other students who went on the trip and that they still keep in contact.
Benas and Davis Young stated that it was more than just visiting another country.
"I think a lot of people might think about studying abroad as vacation," Davis Young said. "While it was like a vacation, the class that you were taking was still very serious, and you still had work that you had to turn in, but it was just a lot of fun."